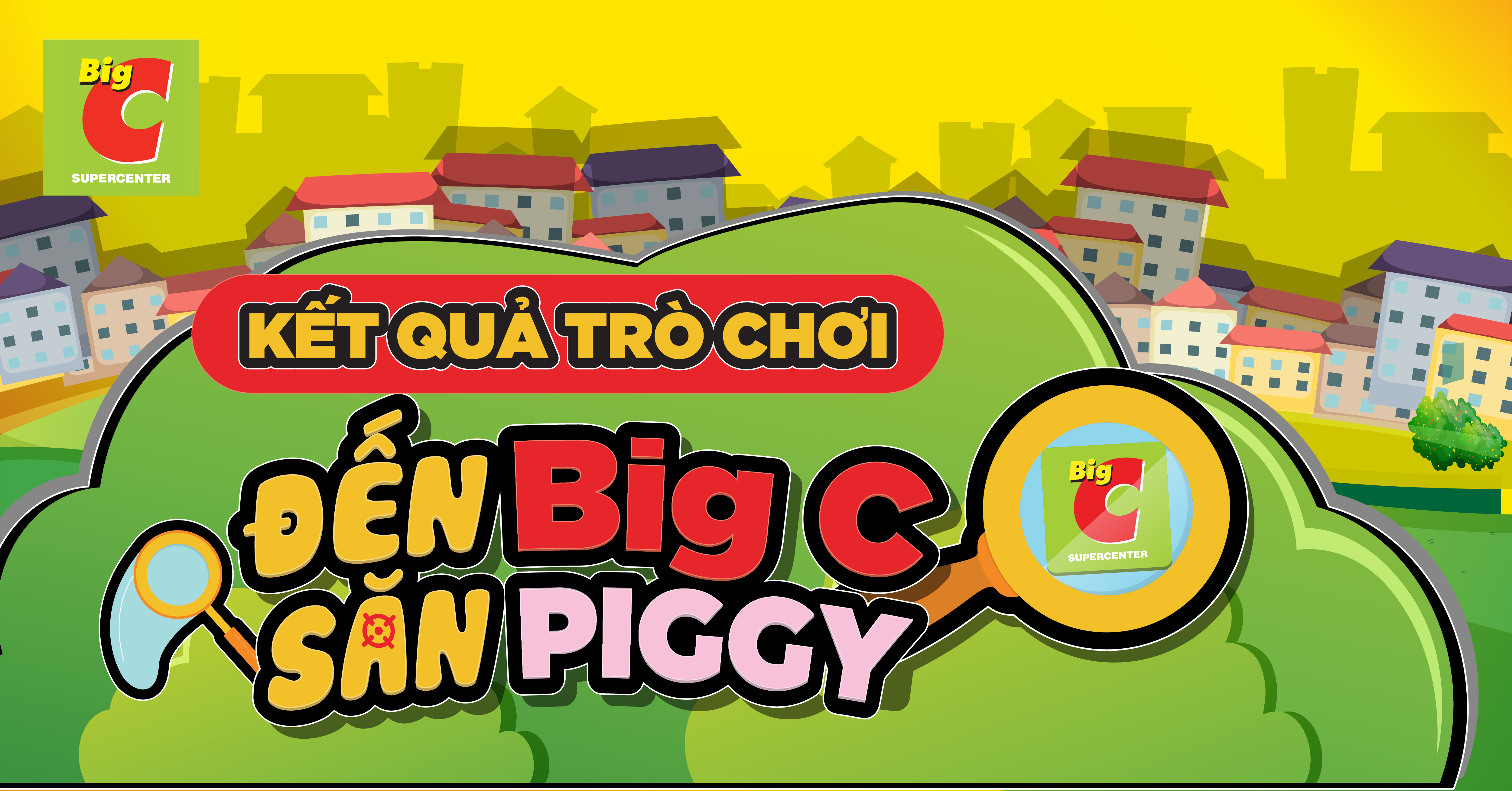 Winner Announcement of AR Tet game "Find the piggy family"
>>> Big C is pleased to announce our luckiest players of The AR Tet game app "Find the piggy family". Could it be you on the list? Let's see the result now!

First time ever on My Big C mobile app, the Augmented Reality (AR) game: "Find the piggy family" has gained huge attention from our loyal customers. During their shopping trips for Tet holiday 2019 at Big C supermarkets, our customers could also open My Big C app, experience the AR technique, find the piggy family and have chances to win valuable prices.

There are many players who successfully found the whole piggy family (>>> Discover the list). And on top of that, we have our luckiest players who won the valuable prices.
The AR game result is "hidden" in the video below! Let's watch to see if you're the winner:
Third prize from 00:16-05:00.

Second prize from 05:00 - 05:28.

First prize from 05:28 - 05:57.

Consolation prize from 05:57-07:18.
Congrats to our luckiest players! Big C's Customer Service Center will contact you directly via the registered information to instruct about receiving
gift
.

In the upcoming time, we are going to have more fun games with great gifts. Download My Big C app now to never miss our interesting promotions and news:
---