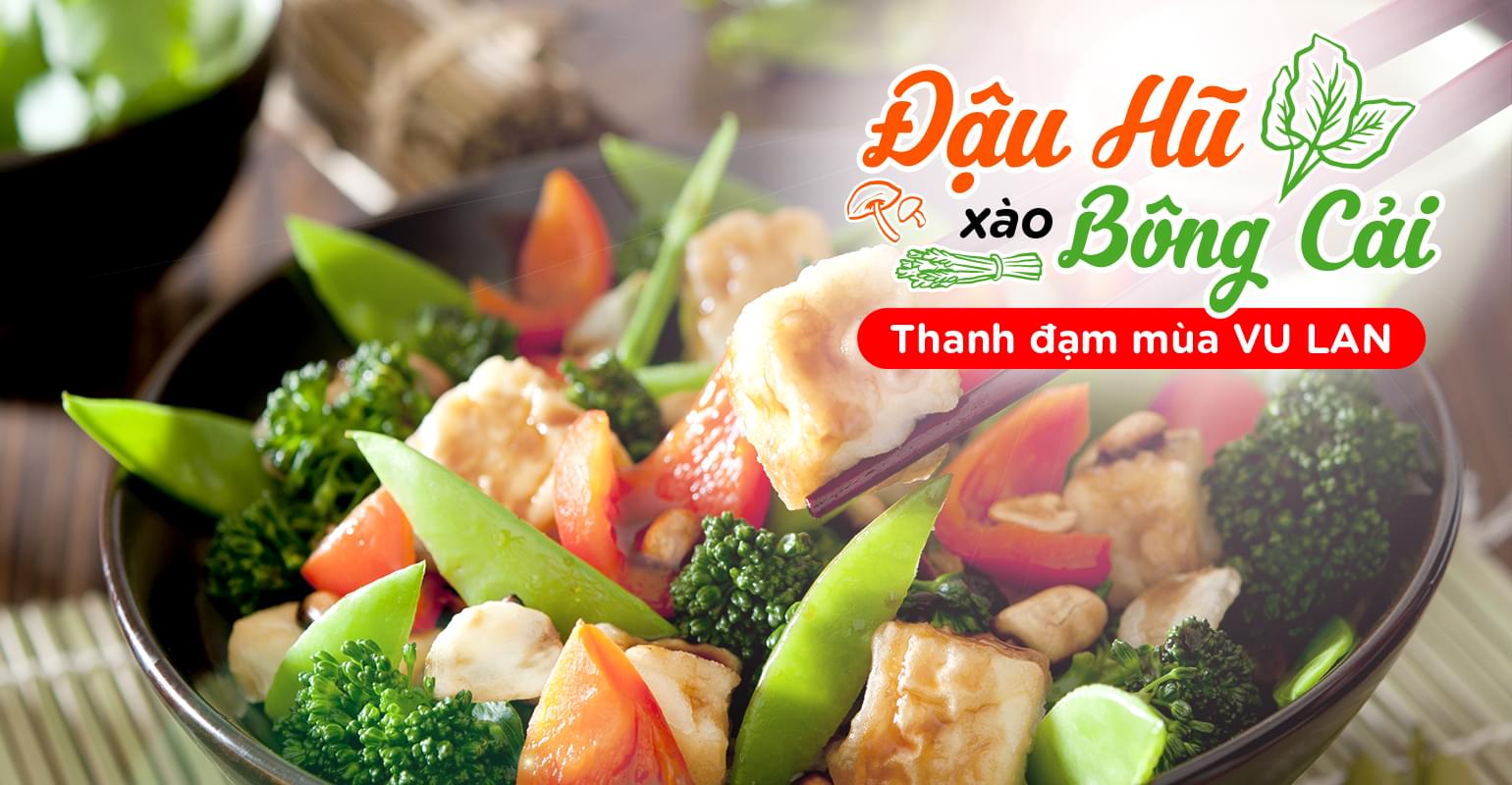 Vegetarian dish suggested for ghost festival
>>> The Ghost Festival is a great holiday in Vietnam. This is not only a chance for children to express their deep gratitude to their parents and ancestors but also considered to be vegetarian festival. Vietnamese people, especially the elder, may want to spend up to the whole month eating vegetarian meals.
For a warm family meal together that everybody can enjoy, Big C suggests you try: Fried tofu with broccoli.
A good vegetarian dish from soya beans
Revealing the history of cuisine from ancient times, soy is considered as one of the main ingredients in vegetarian dishes, from white, soft tofu to golden, crispy tofu. As time goes by, tofu has many variations in vegetarian meals such as vegan ribs, vegan ball, vegan shrimp, ...
You can easily find all the vegan ingredients at Big C with shocking prices:
Ichiban Tofu Noodles 220g only at 18.900 VND/pack
Ichiban Fried Tofu 300g only at 18.900 VND/pack
>>> Click here to discover full vegetarian promotion in Vu Lan month.
Fried tofu with broccoli – a delicious & fresh vegetarian dish for Ghost Festival
Fried tofu with broccoli is an interesting vegetarian suggestion for Ghost Festival. Simple recipe using popular ingredients which can be found at Big C brings you a good dish for the whole family.
Ingredients: Both fresh and fried tofu is acceptable. Quickly fry the tofu with hot oil to avoid broken. Add broccoli (white or green is acceptable). Fry all the ingredients together. Mushroom can be added (check out the current promotion price of fungus at your nearest Big C here).
Spices: salt, sugar, MSG, seasoning, soya sauce.
Direction: When cooking, use medium heat. Fry gently for the ingredients not to be broken. Fry the broccoli first, then tofu. Can be use with rice or fried noodles.
---