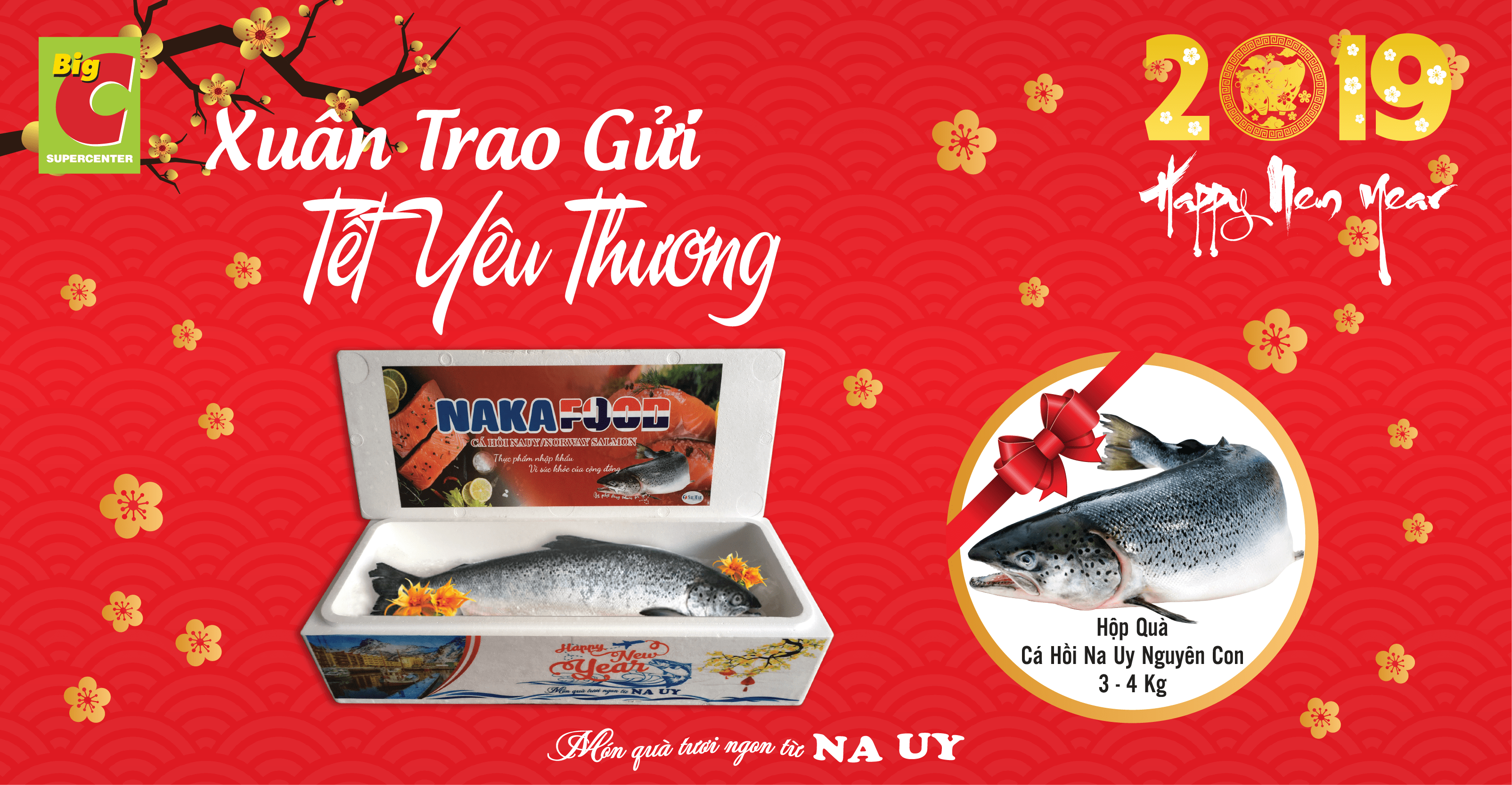 Norwegian Salmon – The nutritious Tet gift
>>> From 24/01 - 04/02/2019, Big C offers you a very good price when buying Norwegian Salmon. This promotion represents our good health wishes to our customers.

For so long, salmon has been considered the favorite seafood of people for its health benefits. The fish is rich in Omega-3 fatty acids, protein, B Vitamins, Potassium, Antioxidant Astaxanthin, etc. It helps to reduce the risk of heart diseases, weight control, fighting inflammation and protecting brain health. Nowadays, Norway has been among the top countries that offering the best salmon as they are grown in the natural environment as well as the ideal climate of
Northern
Europe.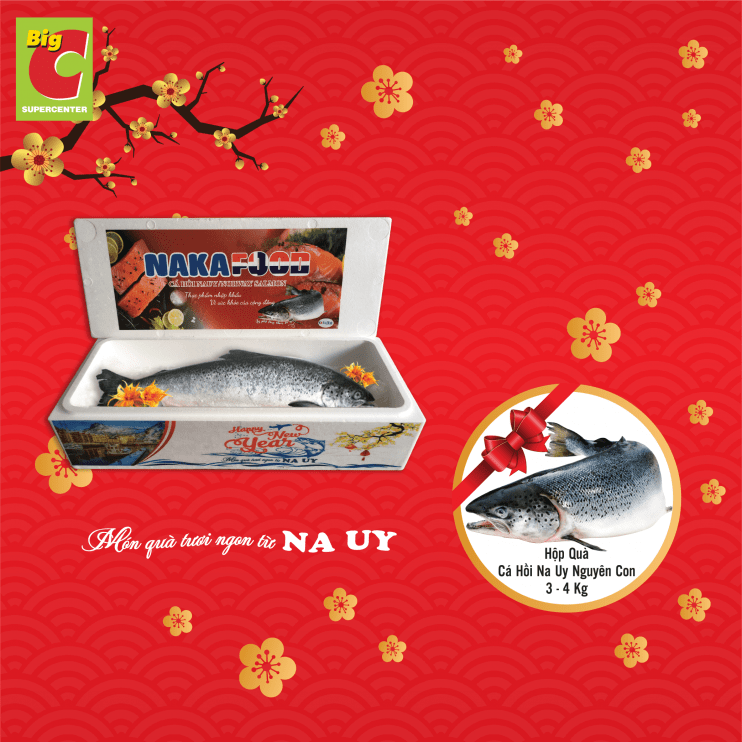 For this 2019 Tet season, Big C offers you the salmon gift box from Nakafood as below:
Timing: 24/01 - 04/02/ 2019.

Product: Nakafood Norwegian salmon.

Shocking price:

329.000VND/kg for Big C in the Southern area.

339.000VND/kg for Big C in the Central area.
Nakafood Salmon gift box with the Tet packaging would be the ideal and nutritious gift for your family and beloved people when
the new
year comes. Do not forget to check out our promotion collection here for your smart and inexpensive Tet shopping!
---