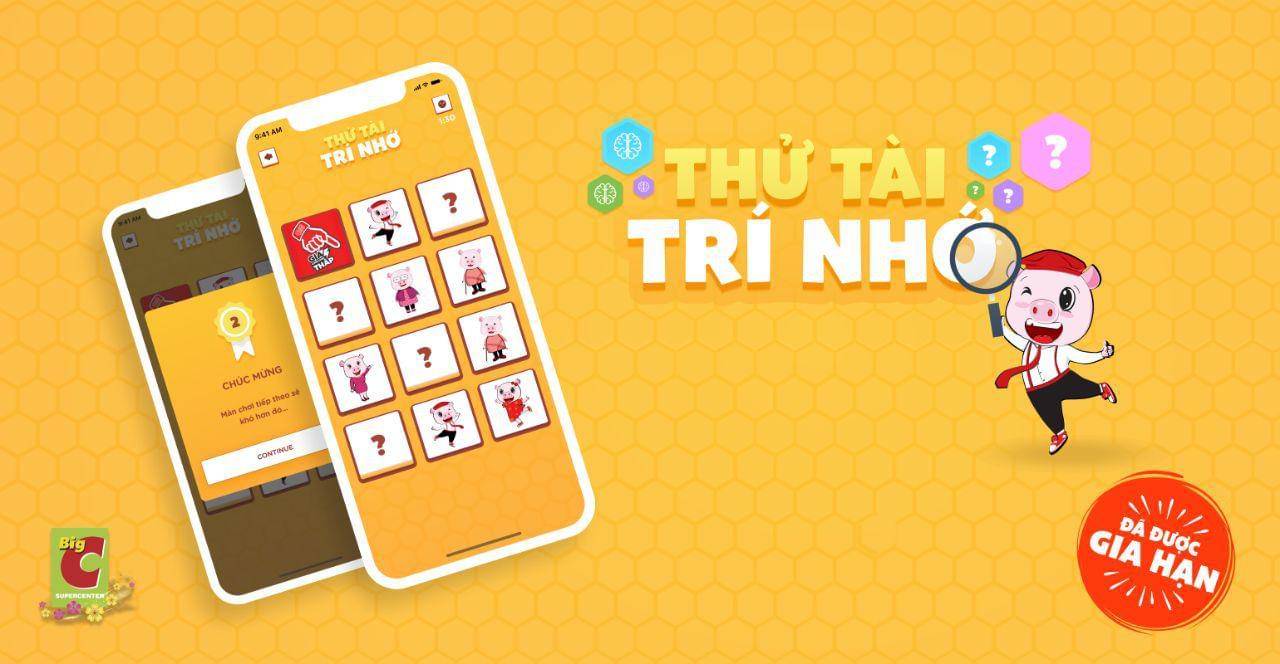 My Big C App: More days to play the Brain Challenge
>>> Have you ever tried our interesting Brain Challenge on "My Big C" app? It's absolutely the fun game that you do not want to miss!

The Brain challenge game (also known as "Thu
tai
tri
nho
") on "My Big C" app has been extended the allowed playing days thanks to its huge participation. The game is about finding matched pairs of images within the given period of time. Your memory will be tested in a fun way. Moreover, there are chances for you to gain free Big Xu points from the Lucky Draw after completing the challenges. The charming reward will be accumulated directly to your account.

Only a few days left to try this fun game! What you need to do is:
· Step 1: Download the app. For iOS: https://goo.gl/YBSRUD. For Android: https://goo.gl/VssY6K.
· Step 2: Touch the "Entertainment" box at the main screen.
· Step 3: Follow the instructions to play.

Up to the present, this game has achieved huge attention. More than 7,000 players have joined. More than 650 players have won the total 12,000,000 Big Xu points (equal to 12,000,000VND). How about you? Don't miss your chance to earn more free points and have fun! Play it now!

Coming soon: The AR function to help you discover the catalog with excitement. To know more about our "My Big C" App, click here.
---