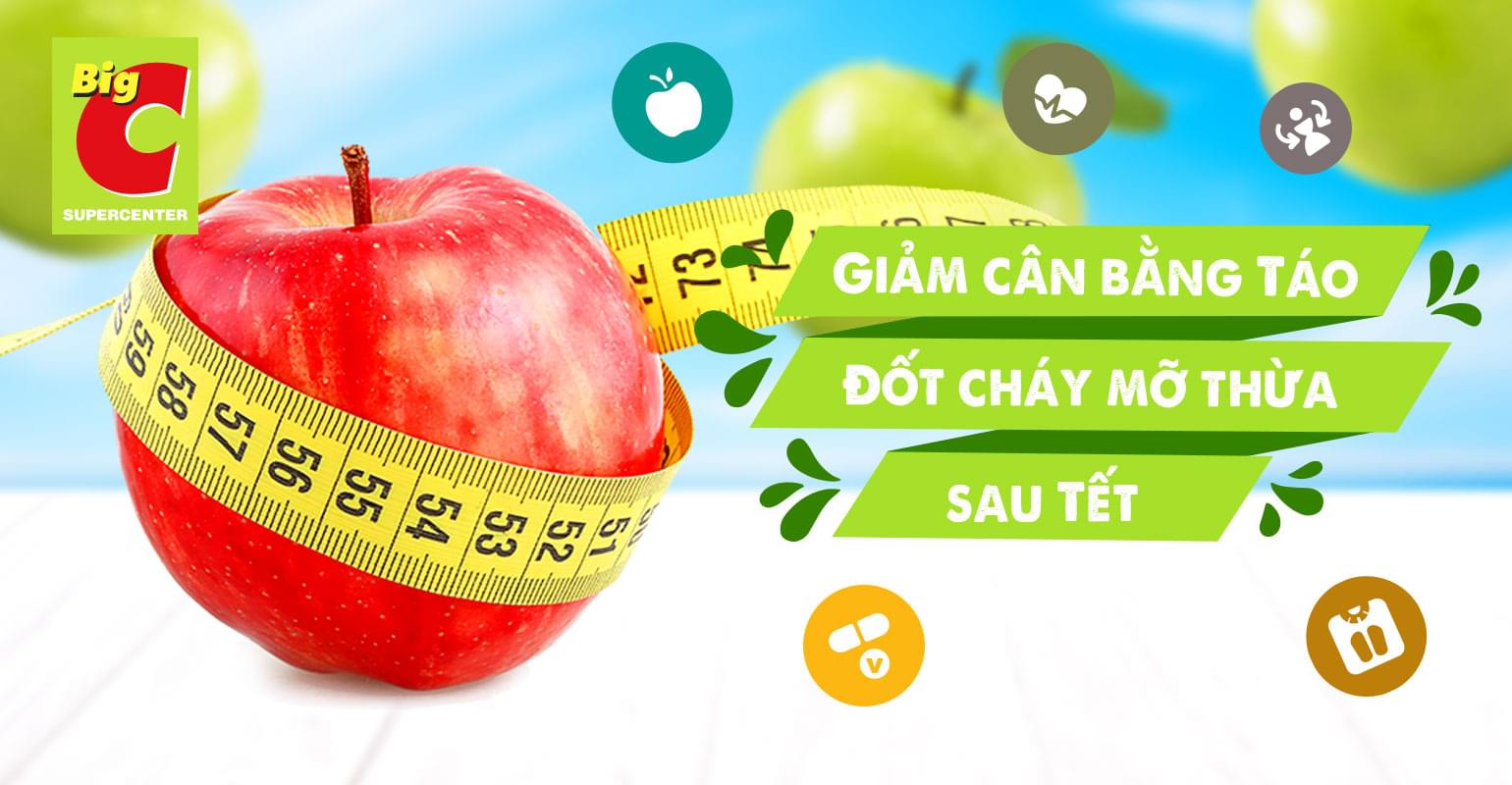 Lose weight after Tet: an apple a day cuts the belly fat away
>>> Worry about gaining weight after Tet? Here are your good, quick, safe weight loss tips with apples!
The extra "gift" after many days full of starchy, high-fat or sweet food is definitely weight gain and excess fat. Before coming up with a strict diet and stressful exercise regime, let's treat yourself another good method with a very popular fruit: Apples.
The health benefits of apples
Apples contain a high amount of fiber. One apple contains an average of 4 grams of fiber, equivalent to 17% of the fiber required for a day. The fiber in apples makes you feel full longer, supporting effectively for weight loss and improving the function of the digestive system. The amount of vitamin C from apples makes your skin healthier, along with potassium which helps to prevent cardiovascular diseases. Antioxidants in it can reduce the risk of cancer as well.
Because of the above benefits, apples are the best fruit for weight loss after Tet.
How to lose weight with apples
Method 1: Having apples before meals
Eat one apple 30 minutes prior to your every meal. The amount of fiber in apples will help reduce hunger and appetite. Therefore, it reduces the amount of food you are going to consume. The ideal amount is 2 -3 apples a day.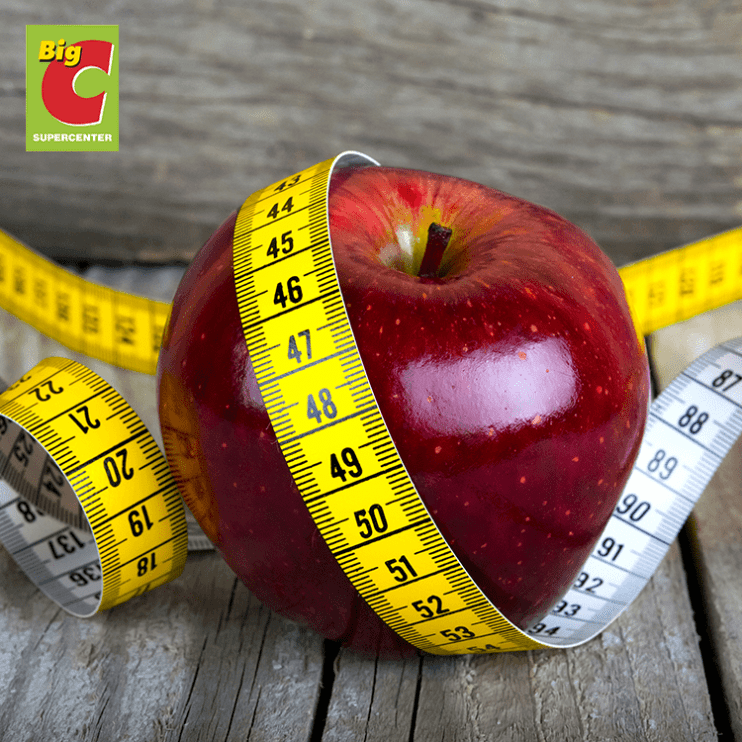 Method 2: Having apples as a snack
Instead of consuming sweet and preservative food, let's eat apples. You can prepare a box of fresh sliced apples in the fridge, then pick them out whenever you are in need of snacks.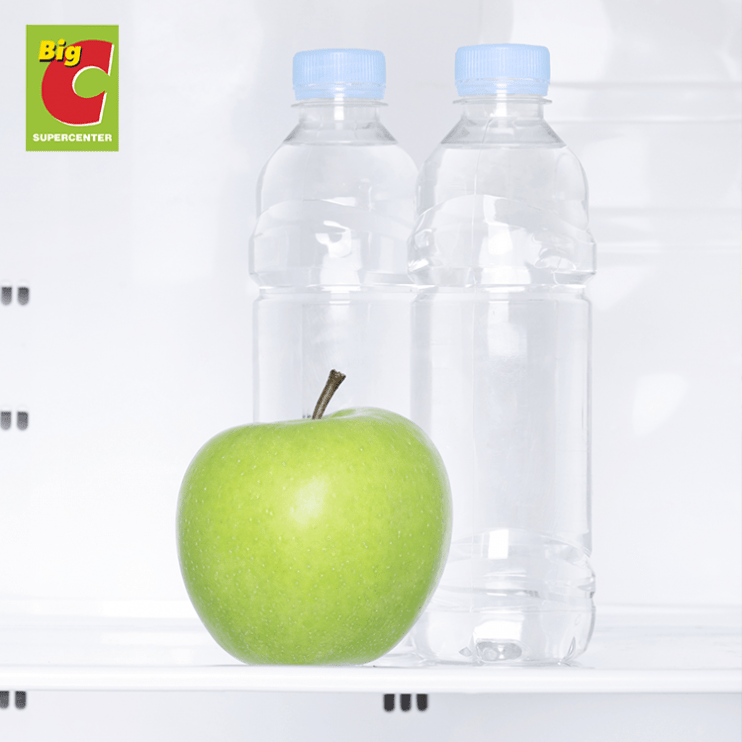 Method 3: A well-planned diet together with apple juice
Building for yourself a suitable and well-planned diet with less sugar, more vegetables. And do not forget to drink apple juice daily to lose weight faster.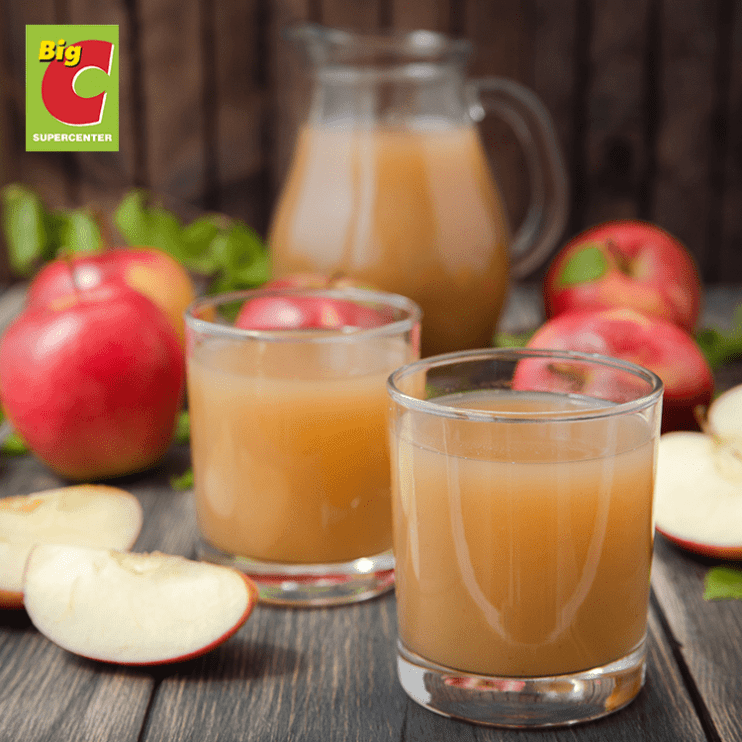 You also need enough sleep to keep your spirits balanced and drink at least 2 liters of water a day to ensure your health.
To support you, Big C has some tempting apple promotion. Discover now!
---