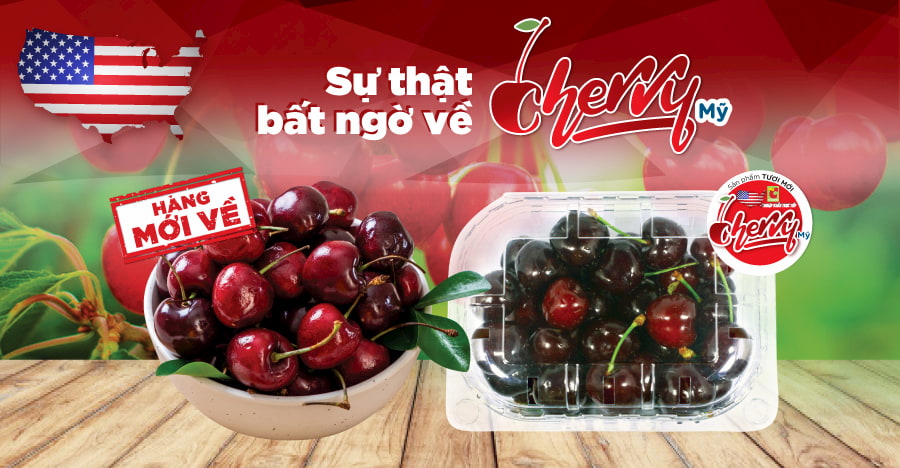 Cherry - Surprising nutritional value in such a sweet tiny fruit
Cherry is the mouthwatering imported fruit which contains impressive high value of nutrition. Its benefits to our health are beyond imagination.
Cherry discovery:
Why should we eat more cherry?

How to choose cherry?

How to preserve cherry?

Where to buy good cherry at good price?

Why should you try cherry at least once in your life?
Don't you know that 100gr of cherry contains more calories, fiber and carbohydrate than that of orange or apple? This kind of fruit is almost fat-free and offers a great source of vitamin C for our bodies.
Despite its small size, cherry is said to have plenty of nutrients that help your body defending popular diseases such as heart diseases, high blood pressure, diabetes and cancer.
Cherry contains a high amount of antioxidants and anthocyanins which slowing down the aging process and reducing risk of diseases.
Melatonin in cherry also promotes healthy sleep. Eating or drinking cherry regularly is recommended as relief for your joint pain.
American research also proves that people who consumes cherry regularly has lower risk of gout attacks. Cherry juice is also good to make your post-HIIT workout soreness less intense.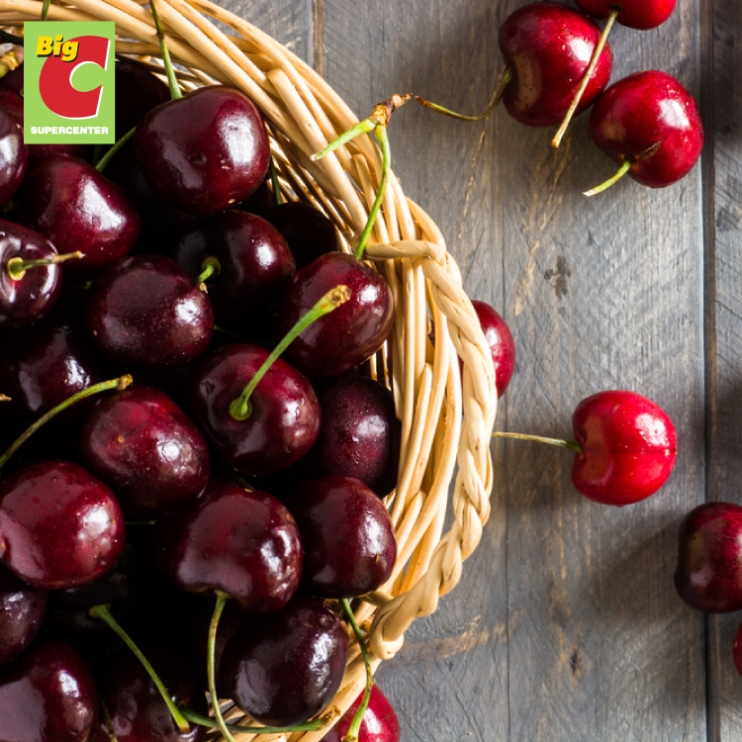 How to pick the best cherry?
Fresh cherry must be firm and glossy. Not too soft or have wrinkles close to stem.
The stems must be green and connected to the fruit.
The color of fresh cherry isn't necessary to be dark red. However, most of the time, the darker the skin is, the sweeter the taste is.
How to preserve cherry?
Avoid washing cherries too soon before eating. It may cause them to deteriorate faster.

Store them in plastic bags or boxes at cool temperature in the fridge. The ideal time to store in fridge is 5 - 10 days and 6 - 8 months in the freezer.

You are recommended to remove the pits before freezing.

If you buy canned or dried cherry, remember to read instruction labels before consuming.



Where to buy cherry for trusted quality?
As imported fruits must pass a long journey from overseas to domestic port, it requires the expertise of harvesting and preserving. You are recommended to choose a trusted seller with traceable product origins.
Big C, with the aim of always offering low prices with high-quality products to customers, would be one of your ideal choices of sellers as:
We work directly with our foreign trusted suppliers from America, Australia, New Zealand, etc..

Thanks to our direct partnership, we are able to cut down on expense. Therefore, Big C can always offer you low prices of imported fruits.

We import fruits weekly and distributing fruits immediately from port to Big C shelves to assure the freshness.
Craving for some cherries at good prices? Check out our latest promotions here.
---