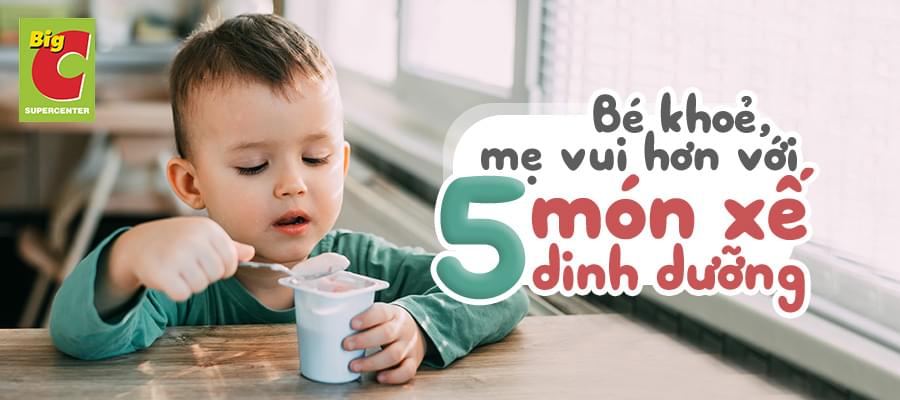 An insta-healthy diet for your baby with these 5 nutritious snacks.
According to expert nutritionists, the best time period when moms can give snacks to their children is about 2-3 hours after the main course to supply enough nutrients and energy for your kids' everyday activities. For that reason, moms can follow the blog below to find 5 easy snack recipes for your children.
Why do your kids need healthy snacks?
From the age of 3 to 10, your kids need plentiful protein coming from sources such as meat, fish, salmons (which also contains Omega-3 DHA - a nutrient essential for your kids intelligence development), yoghurt, calcium, fibre, Vitamins such as A, D, and C,etc. Furthermore, your kids will need adequate water supply to help develop themselves physically.

Now, Big C will show you 5 super healthy snacks for your kids!
1. Smoothies
Ingredients:
Mangoes (you could replace it with your kids' favourite fruits such as bananas, avocadoes, coconuts, etc.)

Condensed milk

Fresh milk

Ice cubes

Sugar
Process:
Slice the mangoes into pieces

Put all ingredients into a blender

Blend well and pour into a glass

​​​​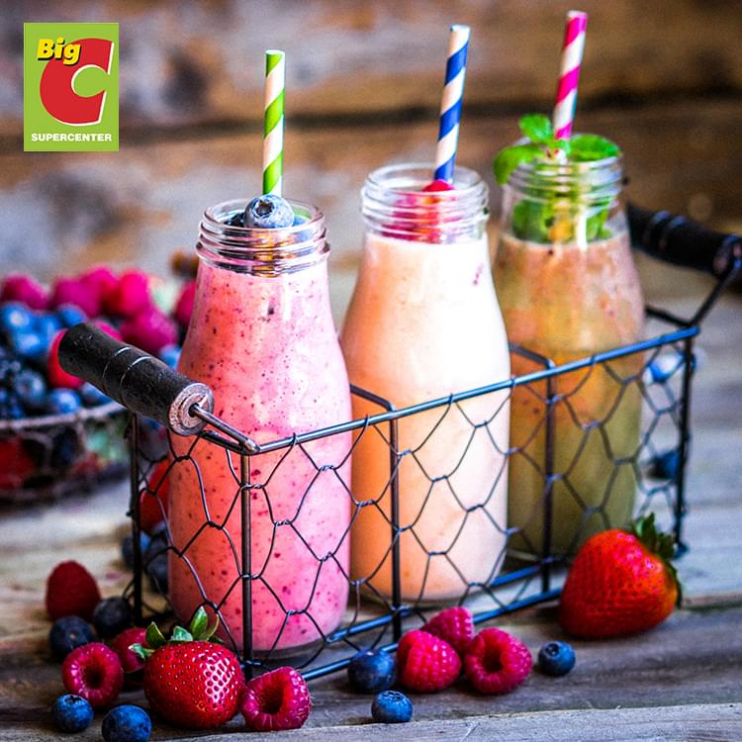 Smoothies are easy to drink, and they contain crucial vitamins which help with your children's development

A refreshing and nutritional smoothie is the perfect snack for your children after their hours of fun activities as they provide plentiful water and the necessary vitamins. Smoothies are also enjoyable to most children.
2. Fruits and cheese salad
Ingredients:
Cheese

Fruits (apples, dragon fruits, avocadoes)

Honey
Process:
Dice the fruits and the cheese

Mix well with honey and enjoy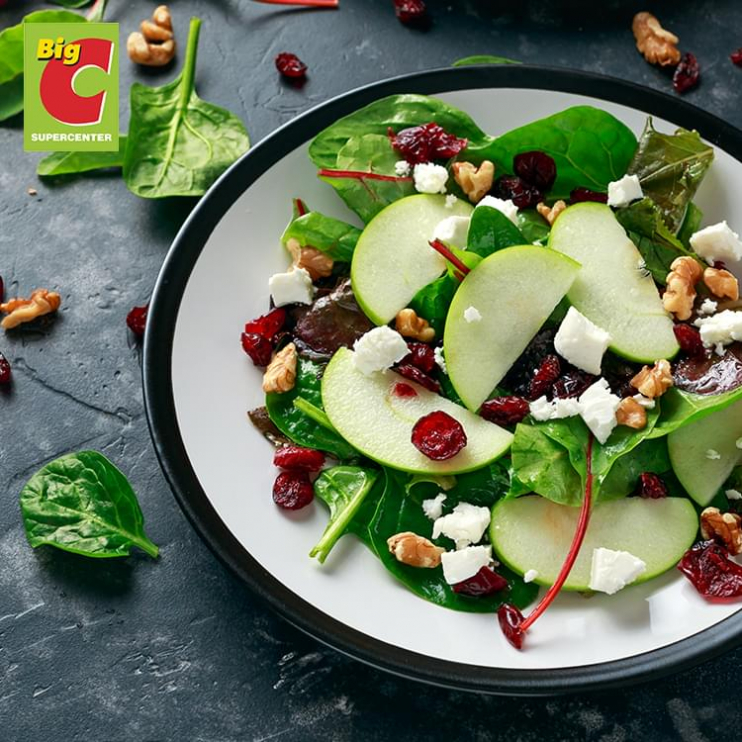 Refresh your kids' pallette with salads isn't such a bad idea at all!

Not only do they taste good but fromage also contains a lot of protein, calcium, zinc, phosphorus, magnesium, vitamin A, B12, B22, etc. Furthermore, fromage goes well with a lot of other ingredients, making it quite versatile.
3. Cereal
Ingredients:
Cereal

Milk, sugared or non-sugared
Process:
Pour an adequate amount of cereal into a bowl. Eat with milk.

For more satisfaction, enjoy when cool.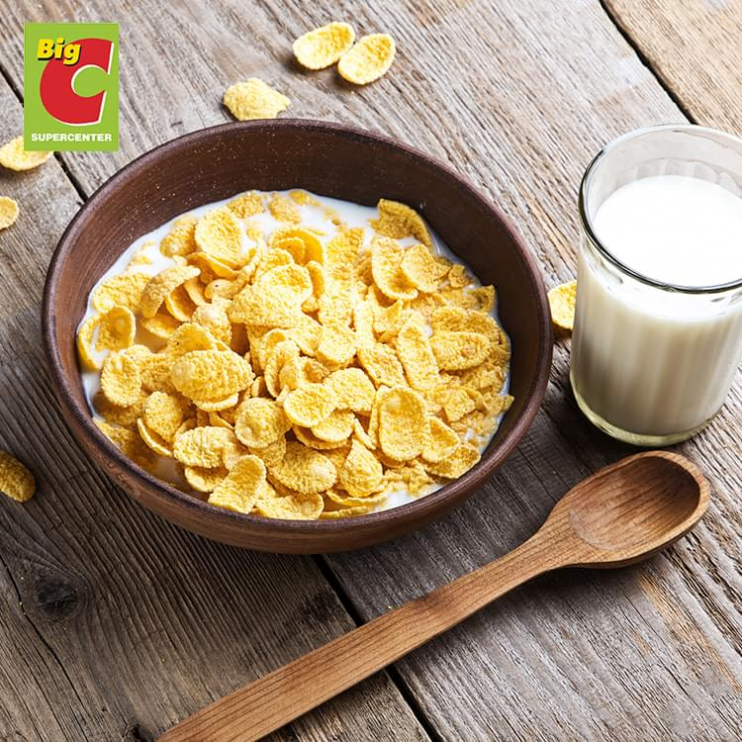 Cereals are quite easy to eat, and they also provide abundant nutrients to your children

Cereal supplies abundant carbohydrates - one of the three nutrients (along with proteins and fat) to provide energy to your body (the body cannot make carbohydrates by itself, so the only way to supply it with carbohydrates is through eating).
4. Hard-boiled egg
Ingredients:
1-2 chicken or duck eggs

Salt

Pepper
Process:
Boil until hard then enjoy with salt or pepper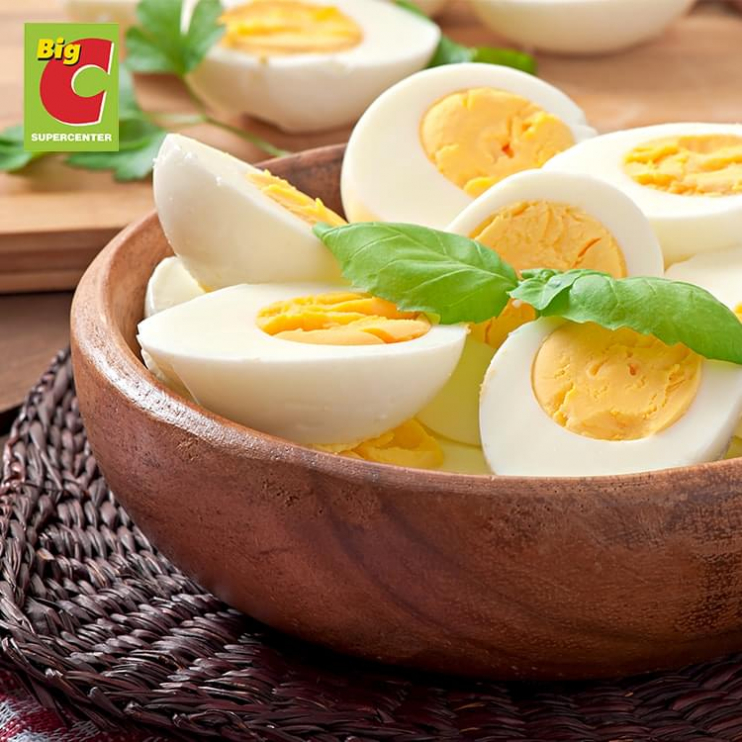 Hard-boiled eggs - một món ăn không những dinh dưỡng cho bữa xế của bé mà còn cực kỳ đơn giản cho mẹ
The yolk of the egg does not only provide plentiful proteins, vitamin K but also a nutrient called choline, which is essential for the development of your children.
5. Bean cake
Ingredients:
300g beans

200g flour

Eggs

Spring onions

Fromage
Process:
Boil 400g of beans and let dry

Add 200g of flour, eggs, spring onions, and 300g of purée beans

Fry the mixture by large pieces in 2 minutes until they turn golden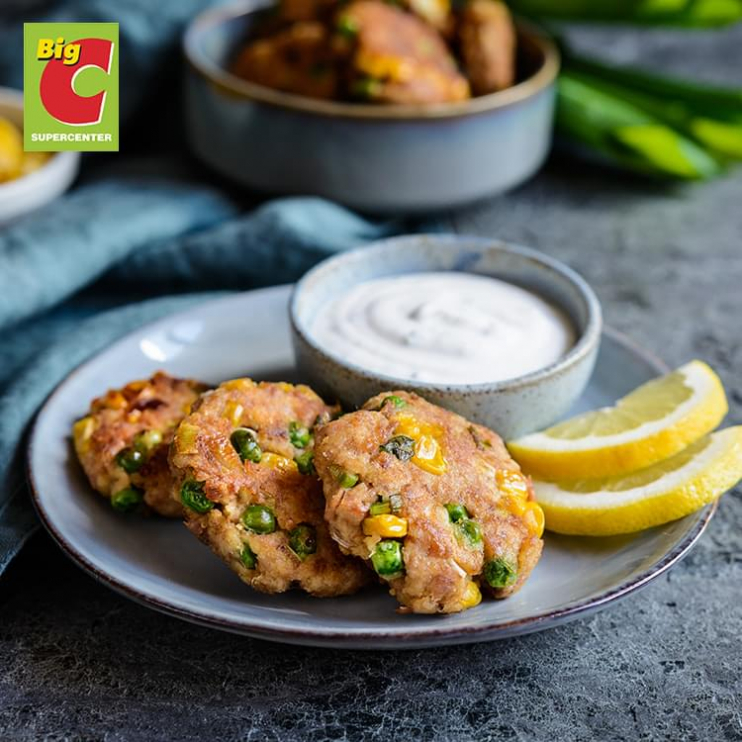 Beans - an extremely nutritional food which helps to improve your kids' immune system
Beans contain numerous incredible nutrients such as proteins, fibres, vitamin A and vitamin C, iron, calcium,etc. Which help your kids to prevent gastric and cardiovascular issues.
We hope that these nutritional snacks above will provide moms with the knowledge and experience to raise your kids. Come to the nearest Big C to buy nutritional foods for your children right away. More information on Big C's promotions is available here
---