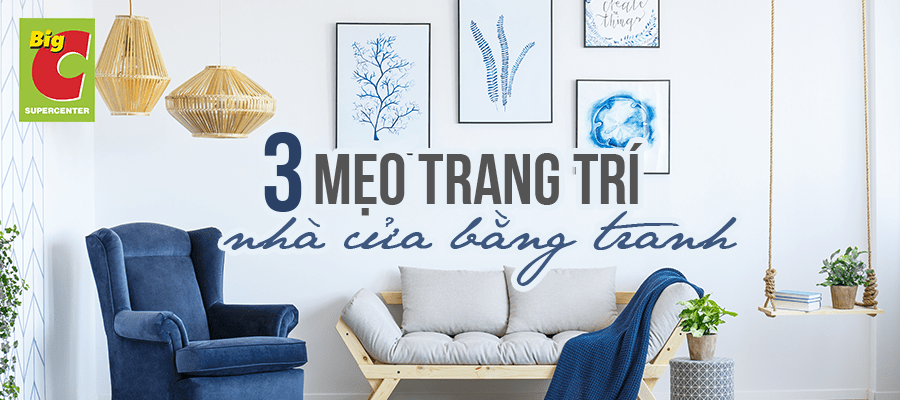 3 tips for decorating with paintings
You can create a statement in your living room or make a blank wall come alive with artworks. Even if you don't consider yourself art savvy, you can easily decorate your home with art and paintings. Integrating unique art collections to your home not only enrich a gorgeous interior space but also is a fun way to express yourself and showcase favorite items.

Here are 4 tips from Big C on hanging and arranging artworks in your interior spaces.

TIP # 1 Don't hang all the large pieces in one area and all the small ones in another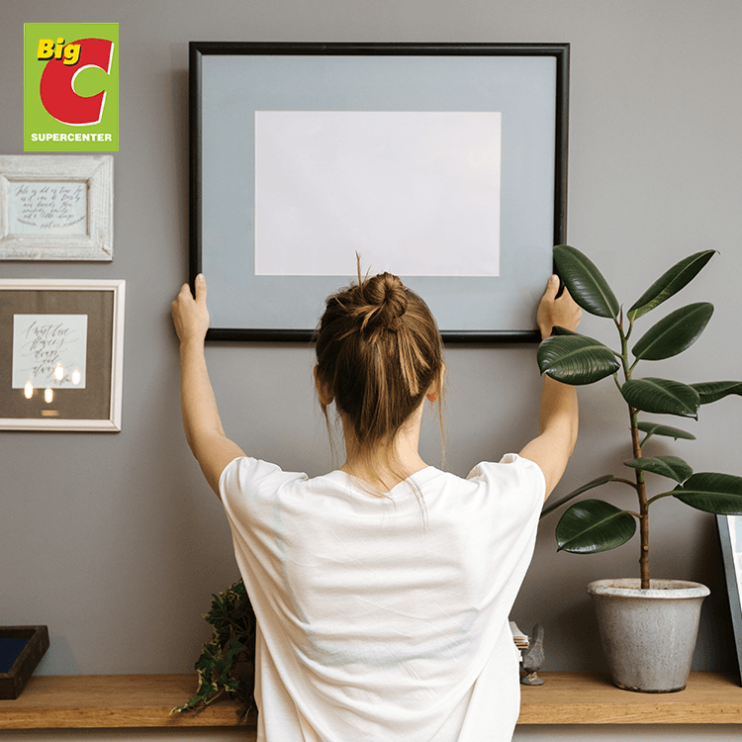 Plan where you will hang the frames before nailing anything by cutting the dimensions out of the newspaper to the size of each piece. Use tape to position the newspaper on the wall and mix things around until you're happy. Mark the arrangement using a pencil and finally put holes in the wall.
TIP #2 Hang artworks at eye level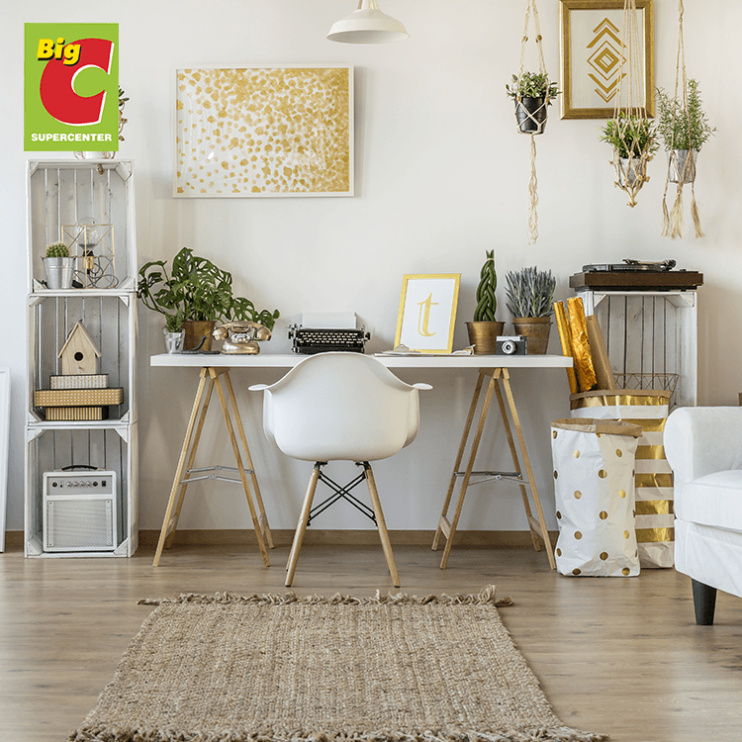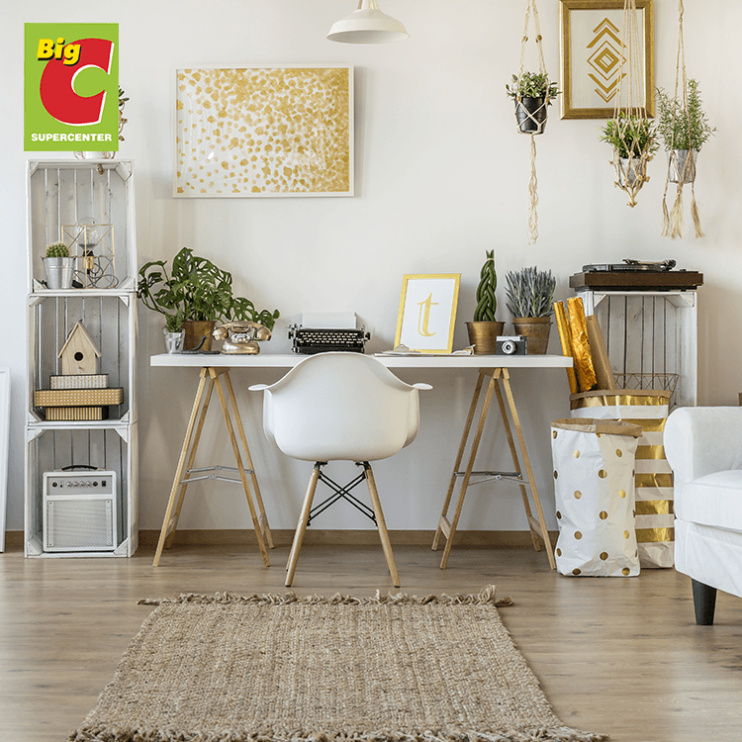 By placing the center of the artwork at eye level, it ensures the art can be admired comfortably. The artwork's center should be 120cm from the ground to match the average eye level of most Vietnamese. If there's a half-brick veneer wall or a piece of furniture in the way, artworks can be hung 20cm above the piece depending on their sizes.
TIP #3: Less is more
Even if you have 10 favorite pieces of art, don't hang all of them in one place. Artworks don't have to dominate your rooms, they should enhance them."Simple is the best" is always classic but never old fashioned. Remember to leave plenty of space (about 10cm) between pieces and give them room to stand on their own matter. Don't hang more than 20 paintings on a single wall.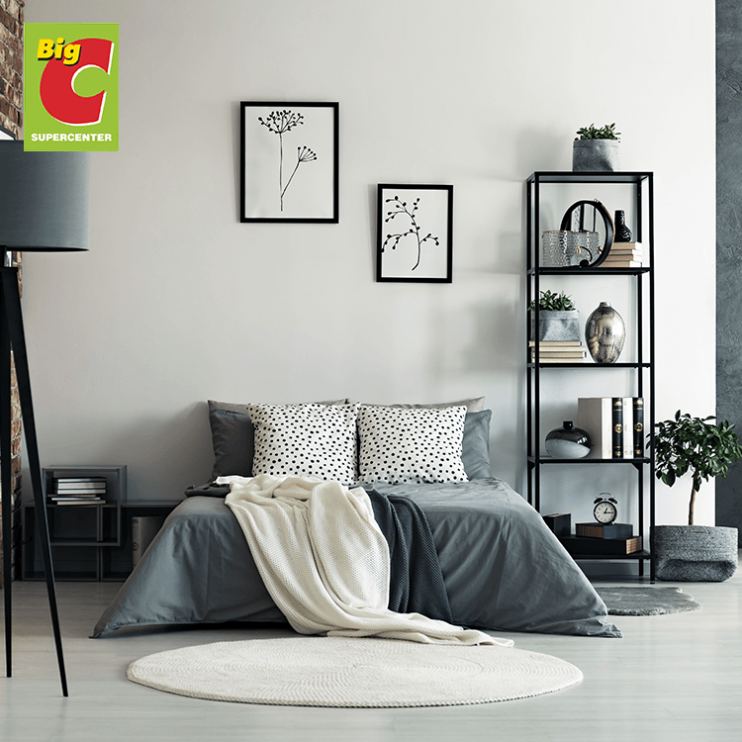 Have fun filling any boring, empty walls in your home using these tips! Enjoy finding pieces you love at Big C and let your personality shine through in your design. Check out our latest promotions here.
---