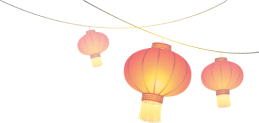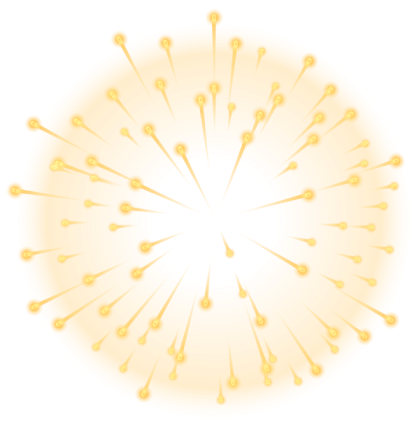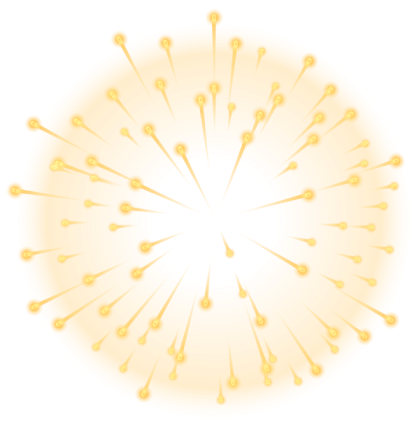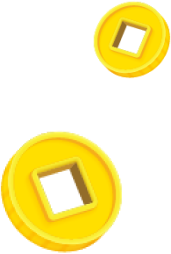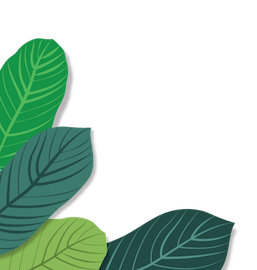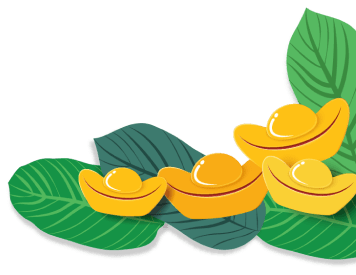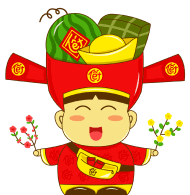 KHÁM PHÁ NGAY!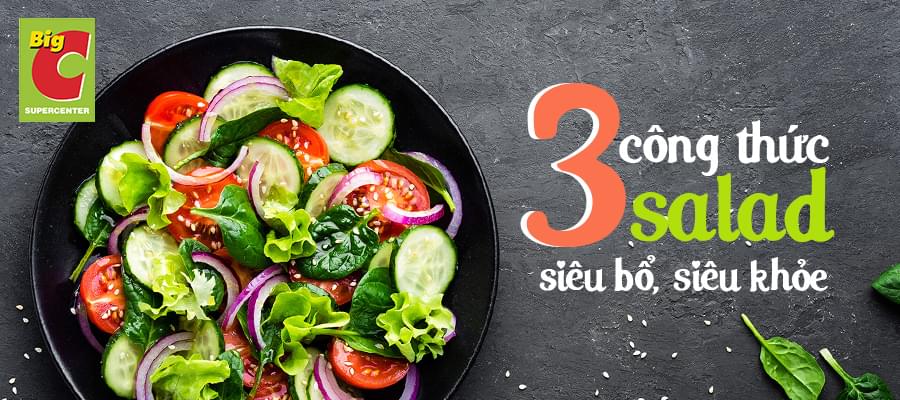 3 super healthy salad recipes
Salad is a dish which comes from Europe, comprising of a mix of different foods, mostly fresh leafy or starchy vegetables and meats, shrimps, etc. The ingredients for a perfect salad wholly depend on each individual, and this is why salads are so easy to enjoyed by everyone, making them one of the perfect family meals.
Salads: Tons of benefits!
Salad - a very simple and easy-to-make dish - brings you so many health benefits! According to experts, eating salads every day will help to provide extra fibre to your body, reduce your blood cholesterol, and effectively prevent constipation. Even better, eating salad is an effective weight-loss strategy, as eating a lot of vegetables will make you feel fuller, thus reducing the size of your portion. For that reason, if you are planning to lose your weight, don't miss this article!
Furthermore, scientific studies have proven that salads can assist your body to build up a better immune system and reduce your cancer risk. Studies by scientists in Italy have pointed out that people aged over 60 should eat foods such as fresh vegetables and dishes made from olive oil to prevent cancers.
3 super healthy salad recipes
A. Prawns and avocado salad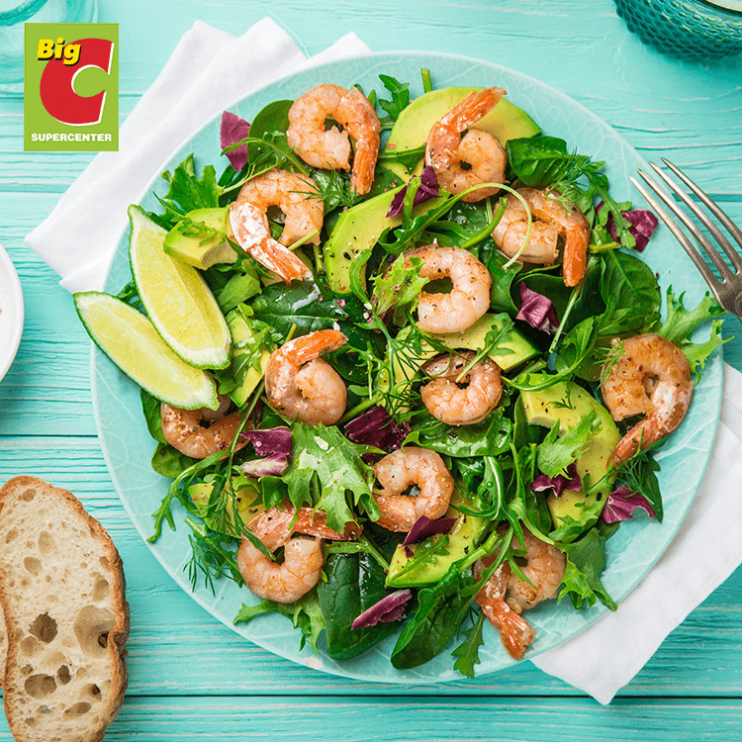 Prawns and avocado salad - A delightful balanced salad which will
Ingredients:
200gr of peeled prawns

5 tablespoons of olive oil

1/2 of a small pineapple, peeled and sliced

2 teaspoons of fresh lime juice

1/2 of a sliced red onion

1/2 of a bunch of watercress

1 avocado
Steps:
Mix the prawns with 2 tablespoons of olive oil, 1/2 teaspoons of salt and pepper

Grill the pineapple and the prawns for 3 minutes until the pineapple is burnt and the prawns change their color, then peel the prawns.

Mix the lime juice, 2 teaspoons of olive oil, 1/4 teaspoon of salt and pepper, mixed with diced red onions, cucumbers, watercress, avocados and peeled prawns.

Present on a plate, decorate, and enjoy
B. Chicken and plum salad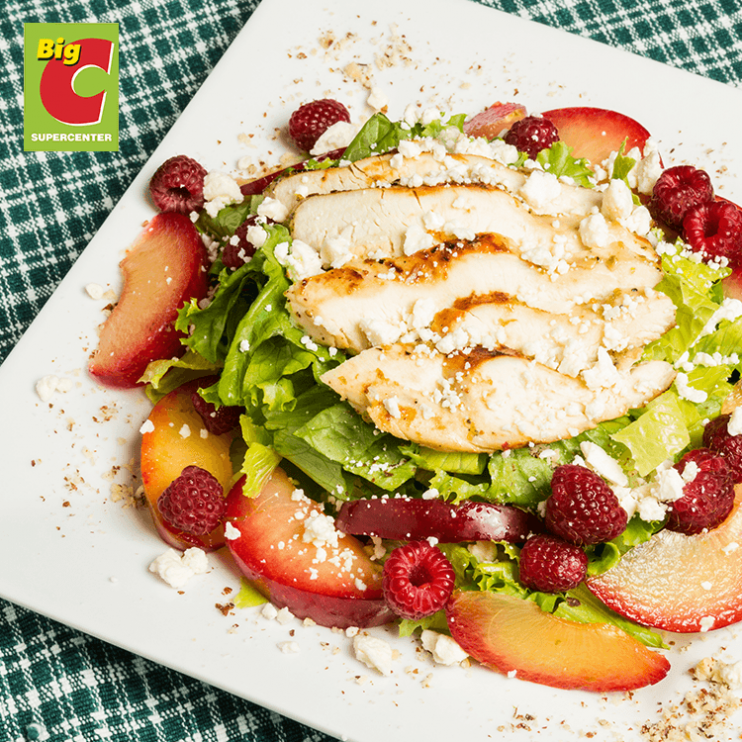 The juiciness of baked chicken, enhanced by the sweet-sourness of the plums will certainly kick-start your appetize
Ingredients:
4 boneless chicken breasts

2 teaspoons of olive oil

4 sliced plums

2 brunoised spring onions
Steps:
Marinade the chicken breasts with a teaspoon of olive oil, ¼ of a teaspoon of salt, ¼ of a teaspoon of peppers. Let the chicken breasts soak the spices for 5 minutes. Bake for 5-7 minutes until every side is cooked. Slice thinly.

Slice the plums, grill each side for 2 to 3 minutes, then add in 1 teaspoon of olive oil, brunoised spring onions, and sliced chicken breasts.

Present on a plate and enjoy the juiciness of the chicken, enhanced by the plum's sweetness.
C. Nicoise salad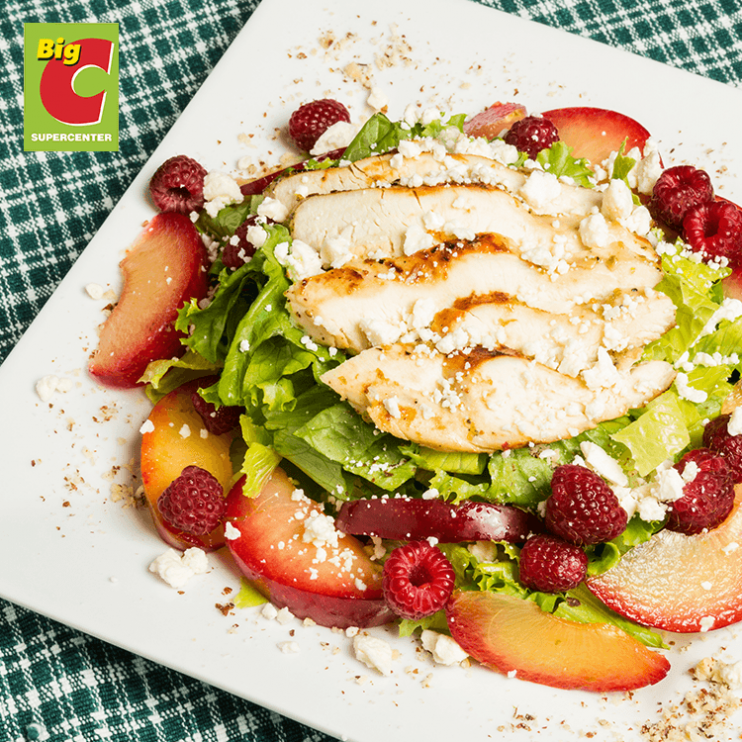 Simple and easy to make, with easy-to-find ingredients such as a variety of proteins, eggs, and vegetables, this salad will be the perfect choice for you!
Ingredients:
2 teaspoons of olive oil

¼ teaspoons of mustard

¼ teaspoons of vinegar

¼ teaspoons of lime juice

1 tablespoon of sugar

Canned tuna

2 eggs

Cherry tomatoes

Lettuce
Steps:
Boil the eggs in 9 minutes then cut into 4 pieces

Mix the olive oil, mustard, lime juice, sugar, salt, pepper, sliced eggs, tuna, cherry tomatoes, and lettuce

Present on a plate. Add a bit of brunoised spring onions if you should like. You could also add in some shredded chicken.
At Big C, fresh vegetables, be they starchy or leafy, are available year-round so that you can make your delicious salads any time you want! Check out our promotions for fresh vegetables right here.
---
Choose the information you don't want to miss!