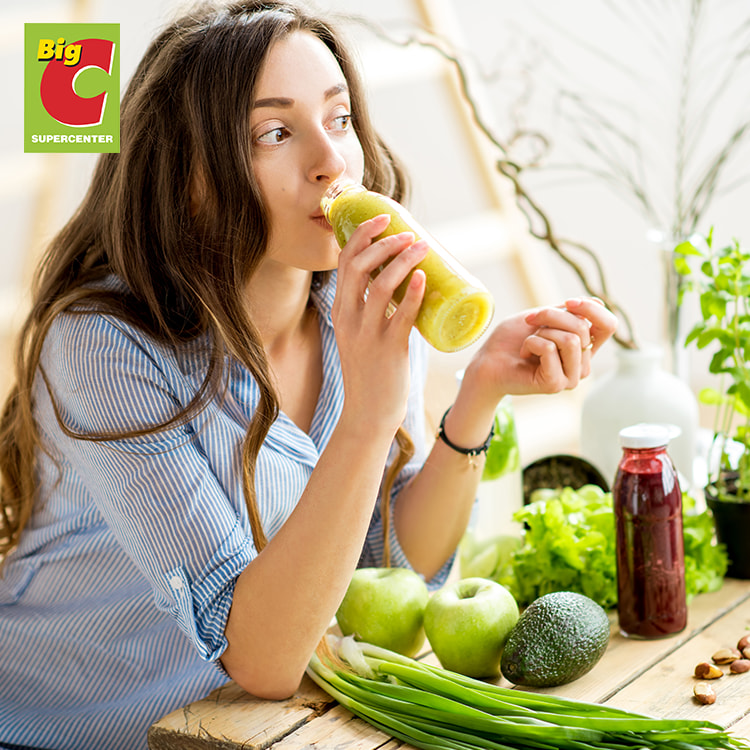 3 detox smoothie recipes for effective weight loss and cleansing
Big C suggests these 3 simple, easy-to-make detox smoothie recipes to lose belly fat fast and glow in no time!

3 detox smoothie recipes for effective weight loss and cleansing
1. What is a detox drink?
2. Effective detox recipes
What is a detox drink?
Why do doctors and nutrition experts praise detox drinks as one of the best ways to rid your body of toxins, lose weight, and improve overall health? Simply because detox drinks, especially detox smoothies, include a variety of fresh fruits and vegetables loaded with fiber, nutrients, antioxidants, which fight inflammation while nourishing and rejuvenating your body. Furthermore, low in calories and carbs, these fat-burning foods using in detox drinks will help you get rid of unwanted fat while detoxifying your body. Thus, a detox drink not only flushes out toxins but also gives your body the nutrition it needs without bloating you up.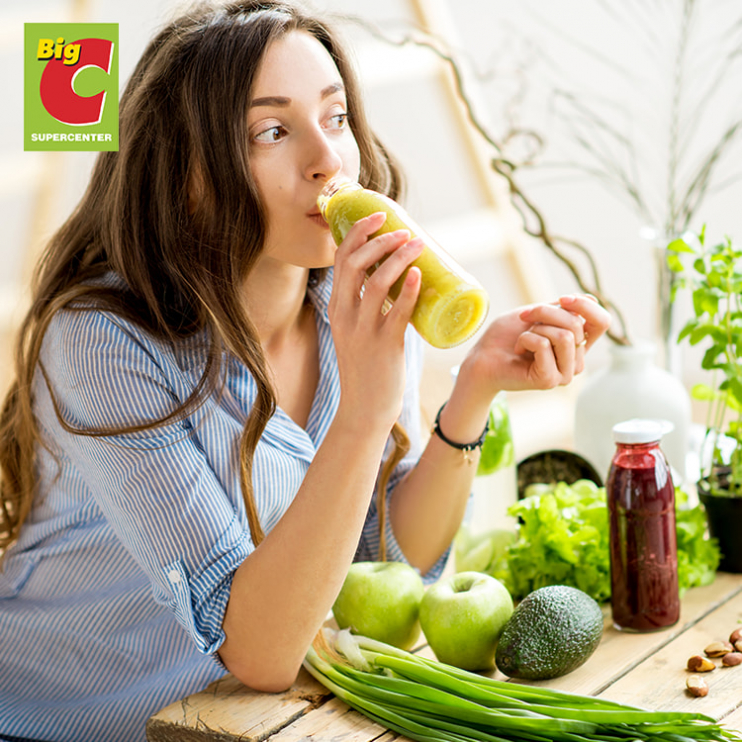 Best detox smoothie recipes
Glowing Green Detox Smoothie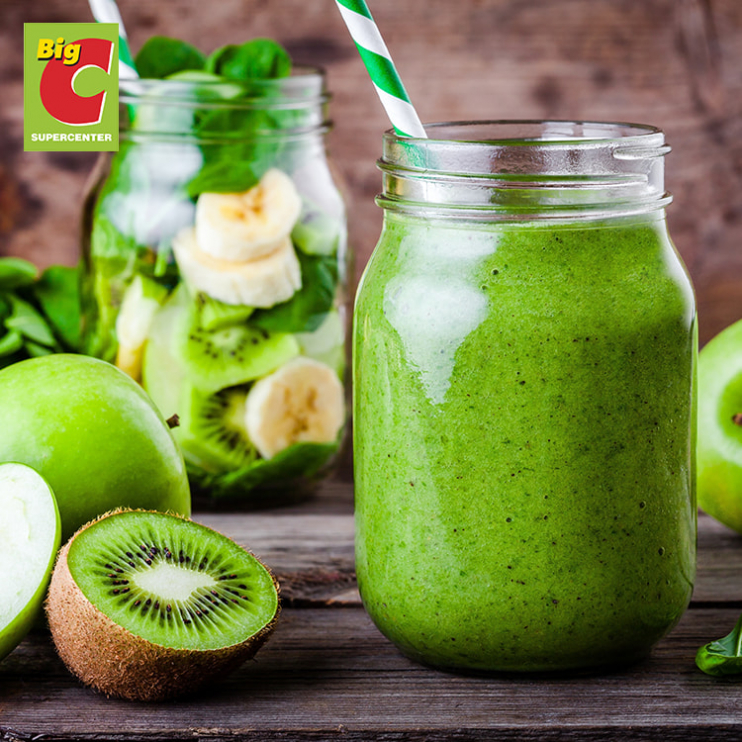 Each of the ingredients in this smoothie has unique and powerful antioxidants that help detoxify our bodies and destroy free radicals.
Ingredients
A bunch of kale leaves

1/2 green apple, chopped

1-2 frozen sliced banana

1 kiwi, peeled, sliced

Raw almond/cashew

Ice cubes

water

2 tbsp honey to taste

1 tbsp chia seeds
Directions
Place all ingredients into your blender. Process until creamy smooth.

Add some water if you'd like a thinner consistency.

Serve immediately.
Did you know? Kale is very high in nutrients and very low in calories, making it one of the most nutrient-dense foods on the planet. Kale has been found to help in the reduction of body fat and the maintenance of good cardiovascular health, it benefits your entire body, from your bones to your heart to your digestive system.
Fat-burning Apple, Beet, Carrot Smoothie

This gorgeous smoothie is such a must-try. With high water and low-calorie content, this detox drink is an easy and delicious way to cleanse your body as well as shred your belly.
Ingredients
1 medium beetroot, chopped

5-7 fresh strawberry

1/3 carrot, sliced

A bunch of leafy greens (optional)

1/2 tbsp peeled and grated ginger

2 tbsp honey to taste

Ice cubes, water

Mint leaves (optional)
Directions
Use a food processor to puree until smooth.

Add water to thin out the smoothie if needed.

Bon Appétit!
Did you know? Ginger cools your stomach and helps in breaking down fat while beetroot- the red and luscious fruit- contains betaine, which boosts the functionality of the liver in a great way. Thus, the combination of these two ingredients not only aid weight loss but also offers many other health benefits.

Pineapple Banana Detox Smoothie- a metabolism-boosting smoothie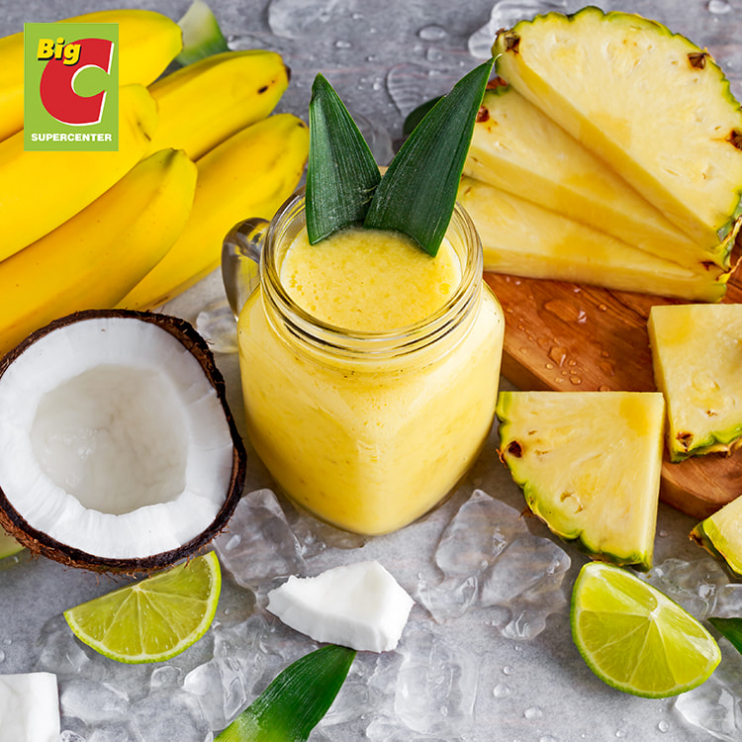 This is a way to pack lots of goodness into a drink with ingredients that have been proven to have a positive effect on healthy metabolism.
Ingredients
1-2 frozen sliced banana

¼ fresh/frozen pineapple

Unsweetened coconut milk

Unsweetened yogurt

Crushed fresh lemon

3 tbsp honey to taste

Ice cubes
Directions
Add all ingredients to a high-speed blender, puree until creamy smooth.

Serve immediately.
Did you know? This tasty smoothie contains a good dose of healthy fats, quality protein, and fiber to keep your cravings at bay. You can drink a glass of this smoothie every morning before engaging in your daily activities to give your body a boost throughout the day.
---