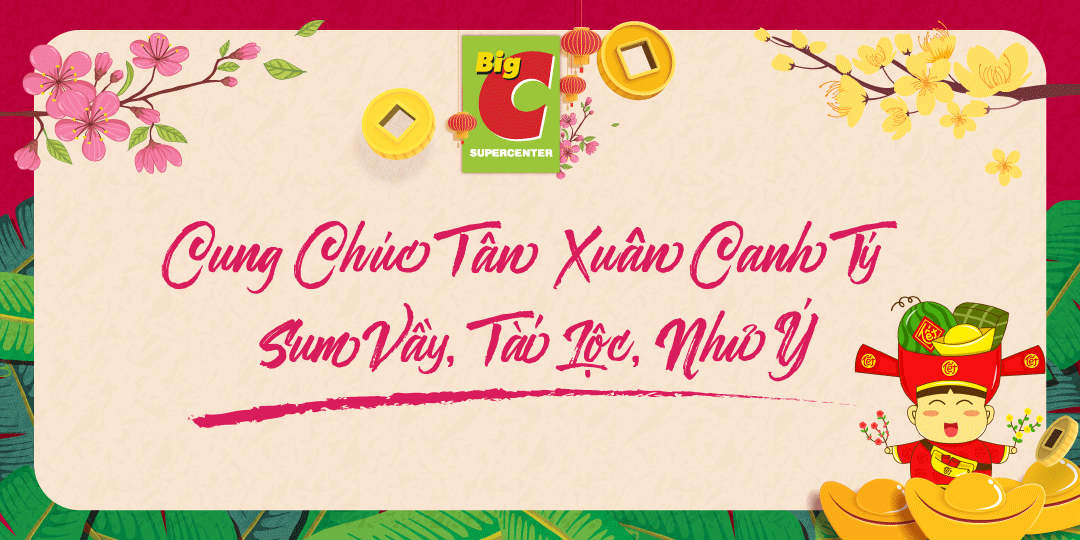 We wish you a new year with more happiness and a lot of money
A new year has just arrived, Big C does not know what to say other than thanks to everyone who has always trusted and shop with us. Your support is a strong motivation for Big C to try to grow and bring quality products and services to you and your family.

Eve is almost here, our 2020 will probably be challenging as well as enthusiastic. Are you ready to welcome the new year? By the way, Big C would like to send the best wishes to your family. Wishing everyone happy, wishing you make your dreams come true, wishing you a raise and a promotion. Wishing that you find life so beautiful and cherish it every moment.

In conclusion, Happy New Year!
---