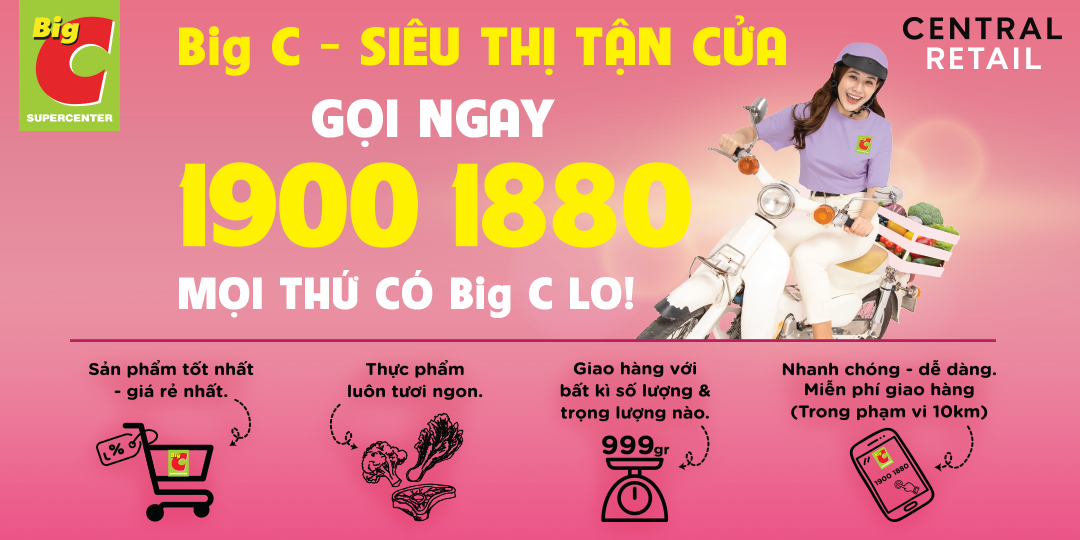 Shopping via Hotline: FREE DELIVERY - Order now!
The COVID-19 pandemic situation is hiding unpredictable risks, but everyone should accompany Big C to repel the disease once again when shopping via Hotline 19001880.

Big C has been maximizing delivery capacity in each supermarket, proactively supplying sufficient stabilized goods to customers. Accordingly, people just need to stay home and call the hotline to order with the following offers:

- Delivery within 10km regardless of quantity or volume.
- Delivery all kinds of goods from fresh food to necessities absolutely FREE.
- Big C stabilize the price and always prapare the quality and quantity of product during the pandemic.

Especially, customers can access Grabmart or NOW, choose Big C and buy online.

As long as everyone continues to unite together as we used to, every hardship will pass. We must win Covid-19 again!
---