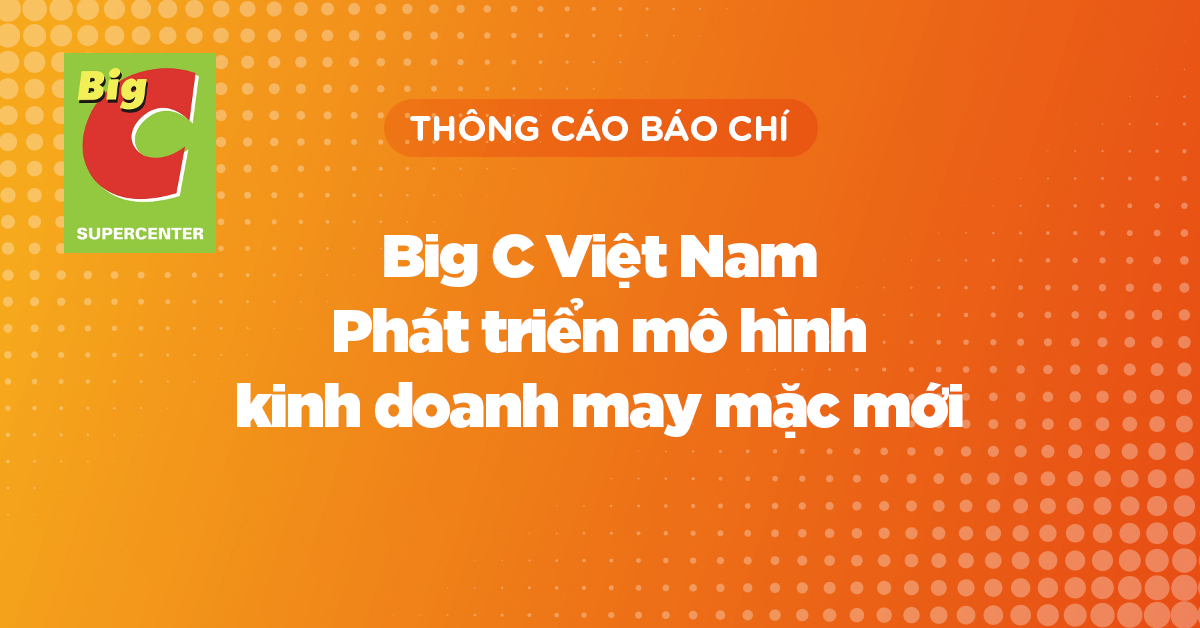 PRESS RELEASE: Big C Vietnam develop a new concept for the softline business
Ho Chi Minh City, 3rd July 2019,
with the mission to make customers' life easier, we are creating new Vietnamese brands for the Vietnamese customers. We have been doing this with a number of new brands in our retail chain. The same approach is applied to softline category. To make the new concept successful, we have the roadmap to make it possible. Local sourcing for Vietnamese products is always our priority.
Along that process, we have to revisit our supplier portfolio to in order to select the highest- quality Vietnamese products to serve our customers.
Currently, we have more than 4000 suppliers. We are in the process to do assessment of about 200 garment suppliers in order to ensure that they are qualified to our new concept in Vietnam as well as in other potential foreign market.
The suspension of the orders is only temporary, and we humbly request you to be rest assured that we are not stopping the business activity of Big C Softline.
Our vision to commit to contribute to Vietnam's prosperity and enhance the quality of life of the people remains unchanged from day one. Big C are fully committed to continue locally developing the new business concept at Big C Softline and remain committed to locally source all the products be made in Vietnam.
For further information, please contact:
Vũ Thanh Tân (Mr.)
Media Content Manager
Mobile: +84 907 636 521
Email: vu-thanh.tan@bigc-vietnam.com
---