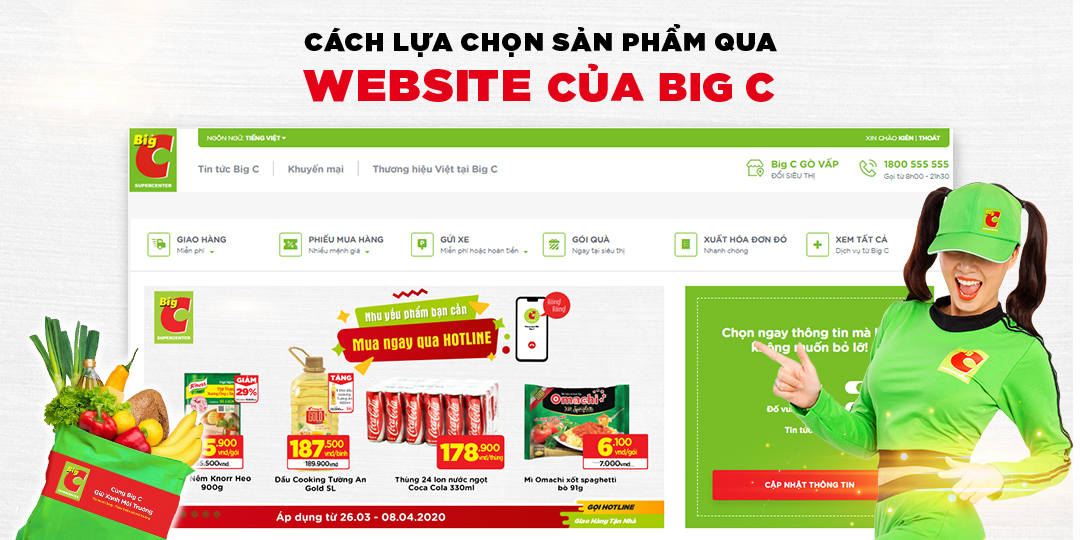 Instructions for ordering via the Hotline
You can place your order via Big C's hotline by following these methods and steps:

- Select the product you want to purchase via the Big C app on your phone
- Select the product you want to purchase via the Big C website

Step 1: Download the app to your Android or IOS phone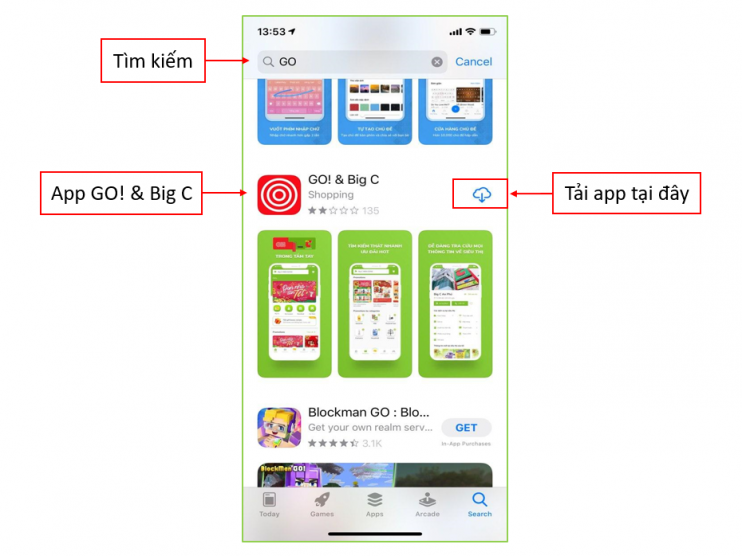 Step 2: After downloading the app, choose "Supermarket near you" to find the nearest store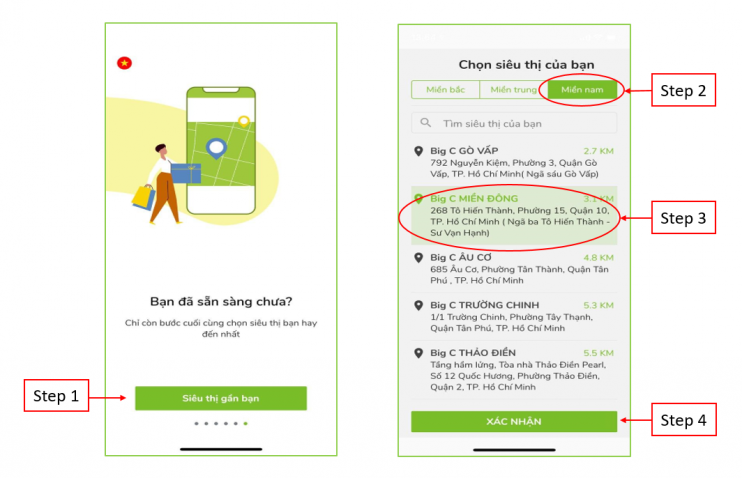 1. Tap Supermarket near you
2. Tap Country/Region.
3. Select Find your nearest store
4. Tap Confirmed

Step 3: You can select a list of your favorite products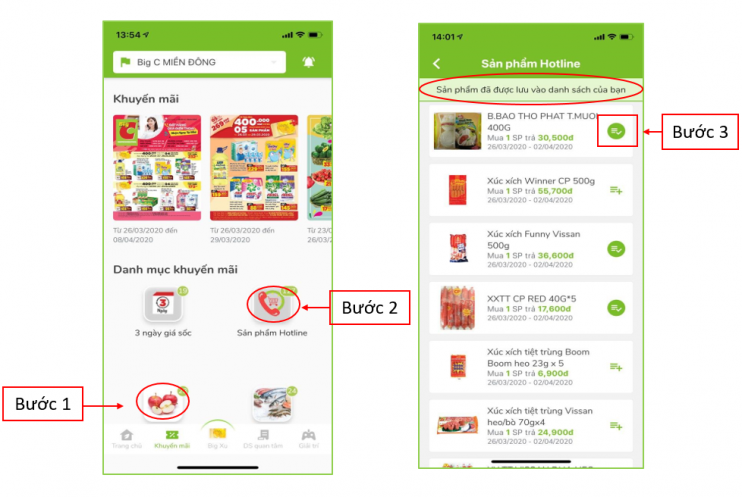 1. Choose "Promotion"
2. Choose promotional products listed in the "List of promotion"
3. Tick on the product you are interested, the app will display "Product has been saved to your list"

Step 4: Choose products to buy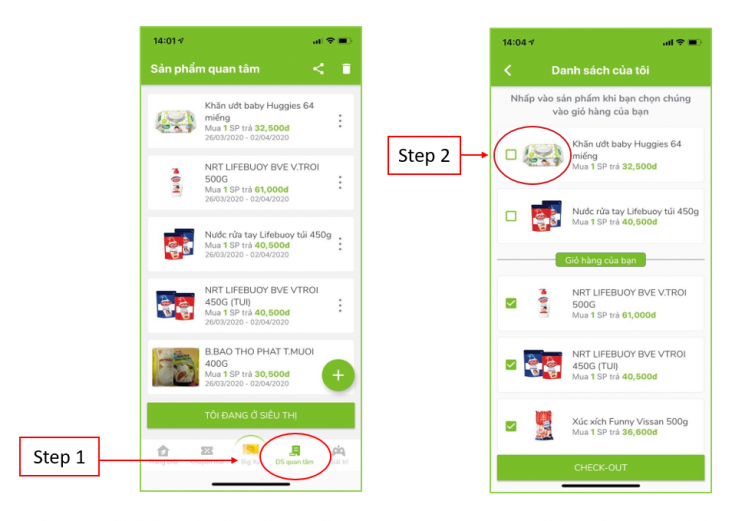 1. Select the "List of interest"
2. View the product you want to buy in the "Your shopping cart" for employees ordered by Big C

WEBSITE

Step 1: Go to the website https://www.bigc.vn/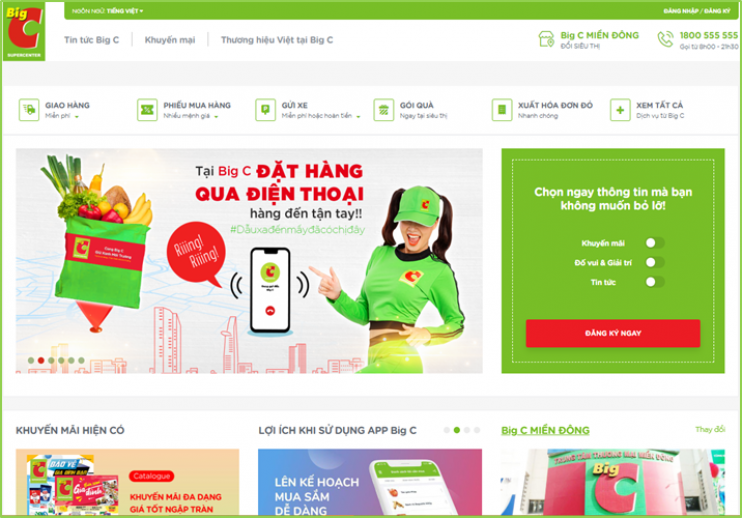 Step 2: Click on "Promotion"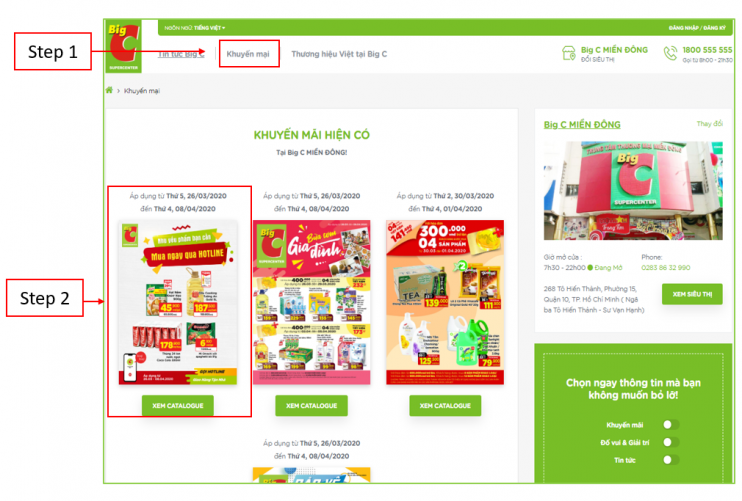 Step 3: Click the catalog according to your needs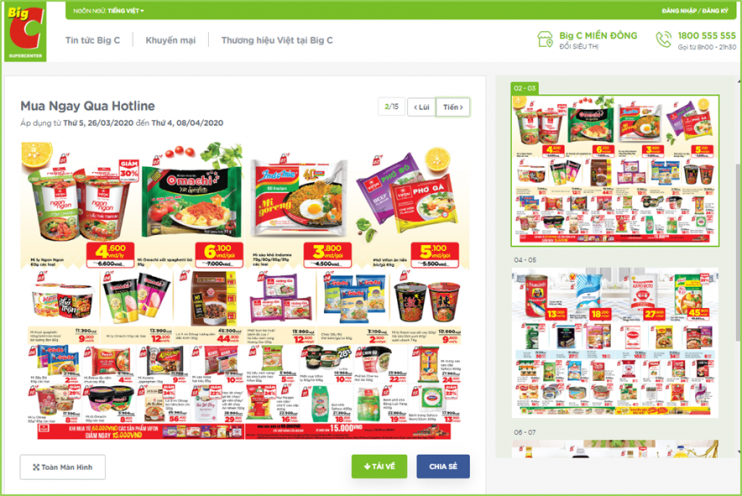 Purchase through home delivery hotline. Choose the catalog "Necessities you need". Buy now via hotline

If you want to refer to previous fresh goods, milk, frozen goods and direct shopping at the store, you can select the list from different catalogs

Step 4:

- You can see the selection of products and order by phone for Big C employee.

- You order the order number of the page or read the order number on the left of the product for Big C employees.

- Bottom with hotline you can consult and save their hotline number near the most.
---