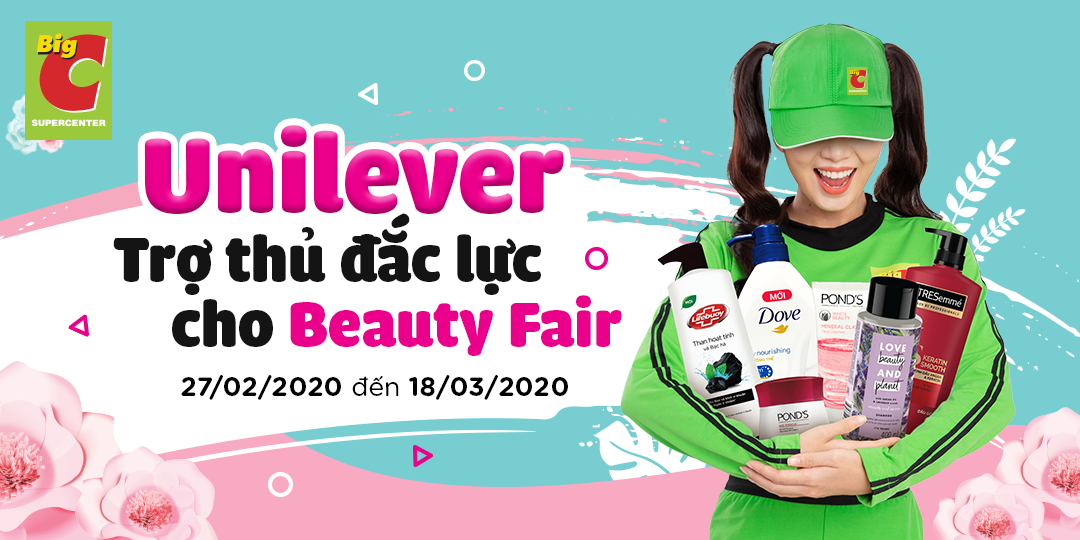 Hunt quality products, regain "beauty" energy with Unilever
March is the month for women around the world to affirm the importance of them in life. Do not just assert your beauty alone, Beauty Fair and Unilever will accompany you with products from P/S, Dove, Pond's, Love Beauty & Planet.

Besides, when coming to Big C Beauty Fair, you will receive unique promotions from Unilever and have a chance to buy P/S Baking Soda Toothpaste, sell exclusively at Big C. You can also participate in many mini-games with attractive gifts on Fanpage Big C.

Wow! So attractive right? Don't forger download the app GO! & Big C to play many exciting games from Beauty Fair and UNL. You will not only get more knowlegde about beauty, but also have many opportunities to take rewards.

What're you waiting for? Let's celebrate your "beauty" party at Big C Beauty Fair

Beauty Fair starts from 27/02 to 18/03/2020. So, welcome!
---