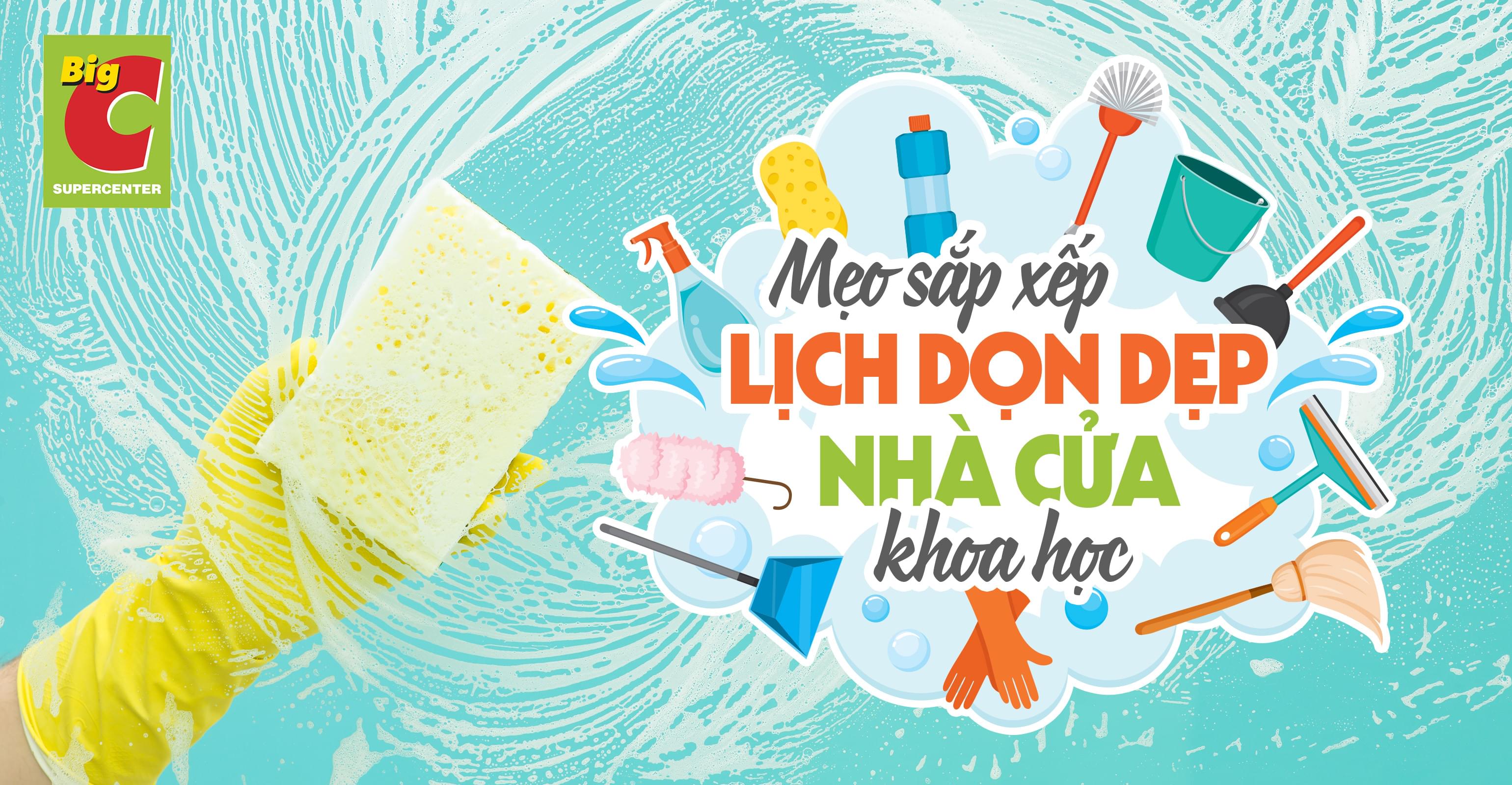 Cleaning schedule that keeps your house clean 24/7
>>> A well-planned schedule will help you save time and effort for cleaning as well as keeping your house ready for any parties at the end of the year.

Instead of pushing yourself cleaning the whole house, let's categorize areas into groups of time and clean them accordingly.

DAILY CLEANING
The living room floor, bathroom floor are areas that your family uses a lot. Therefore, you need to clean them weekly for the health of everyone.

Before starting, throwing out all the clutter and putting all the things that are not supposed to be in the room. Then prepare all the cleaning supplies by your side so you have everything handy when need.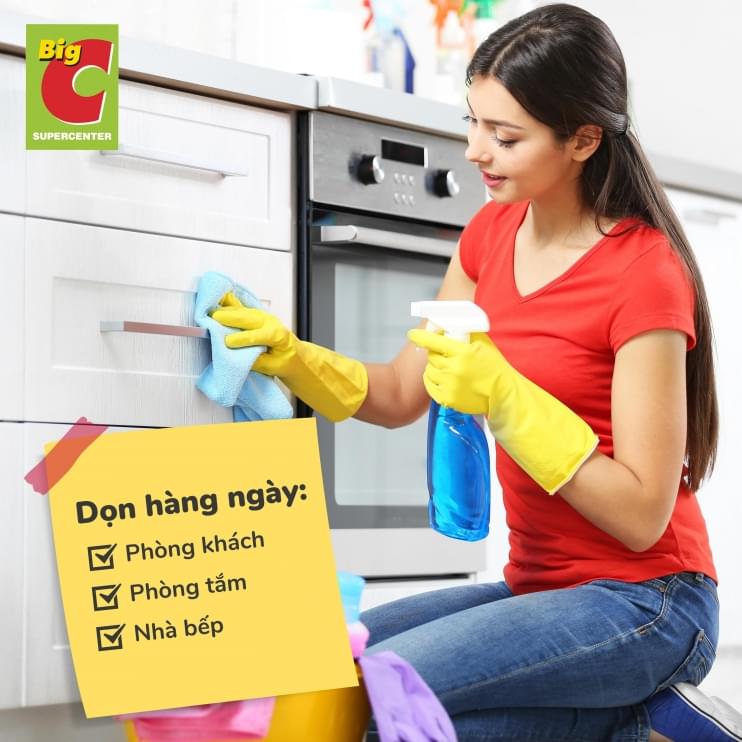 Tips:
For the

wooden

floor, do not let the water stay long on the floor. Quickly wipe with a

damp

towel as soon as it hits the floor. Buff the floor with a

dry

soft cloth. You may add a ¼ cup of vinegar to 1 cup of water for a cleansing mixture.
To marble, Ceramic Tile, and Stone Floors, mopping them with water and mild soap, then rinse with clean water.
WEEKLY CLEANING
Don't you know that our skin produces up to 30.000 - 40.000 dead cells every minute? Therefore, remember to change your bed weekly to avoid skin diseases, including pimples.

Tips:

Start your mattress cleaning with
an overall
vacuum. Then sprinkle baking soda on it, scrubbing with a brush. Let them sit for 10 minutes and vacuum again to remove the excess soda.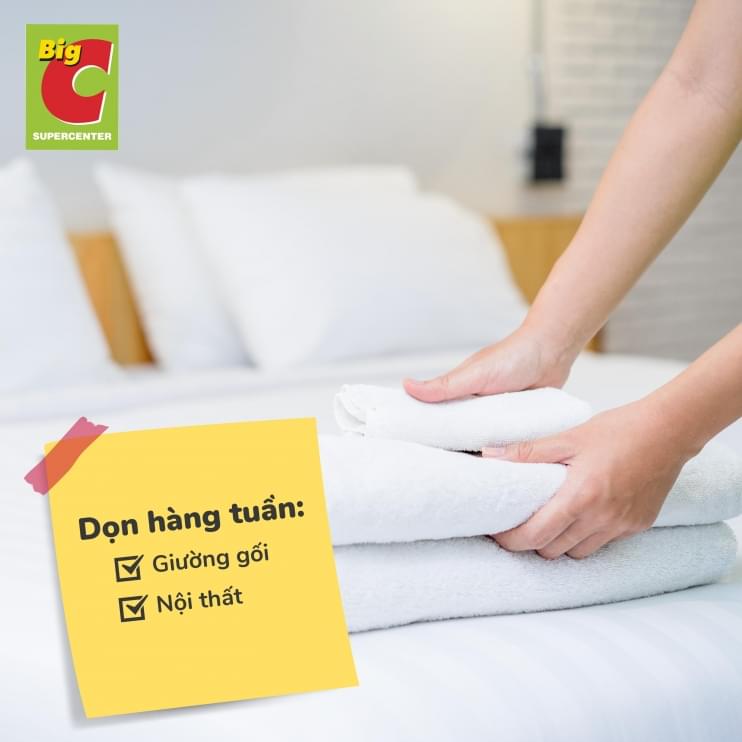 Household furniture
needs
weekly cleaning as well. Wiping with a wet towel is enough, but if you have special stains, here are the tips:

Tips:
To remove the ink on wooden, just mix 1 tablespoon of baking soda and 1 teaspoon of water. Use a soft cloth to rub the mixture gently on the stain until it disappears.

To clean the fabric sofa, you can use rubbing alcohol or baking soda. Use a toothbrush to brush the alcohol on the sofa, then dry them by

the hair

dryer. Or sprinkling baking soda on with the same technique. You will remove the stain easily.
MONTHLY CLEANING:
Kitchenware such as microwave, oven, fridge, etc., just
needs
monthly cleaning.

Tips:
Cut the lemon in half and squeeze the juices into the baking dish. Place all the lemon in the dish as well. Pour water up to 1/3 of the dish and put it in the oven or microwave. Heat the machine for about 30 minutes, then let it cool.

Afterward

, clean with a soft cloth. Can reuse the lemon juice if the buildup is tough.

To clean the tough stain on your fridge, spread a little bit of toothpaste on a damp towel and rub on the fridge. Let it dry, then spray with vinegar. Finish by washing off with a clean, damp towel and you have your perfect fridge back.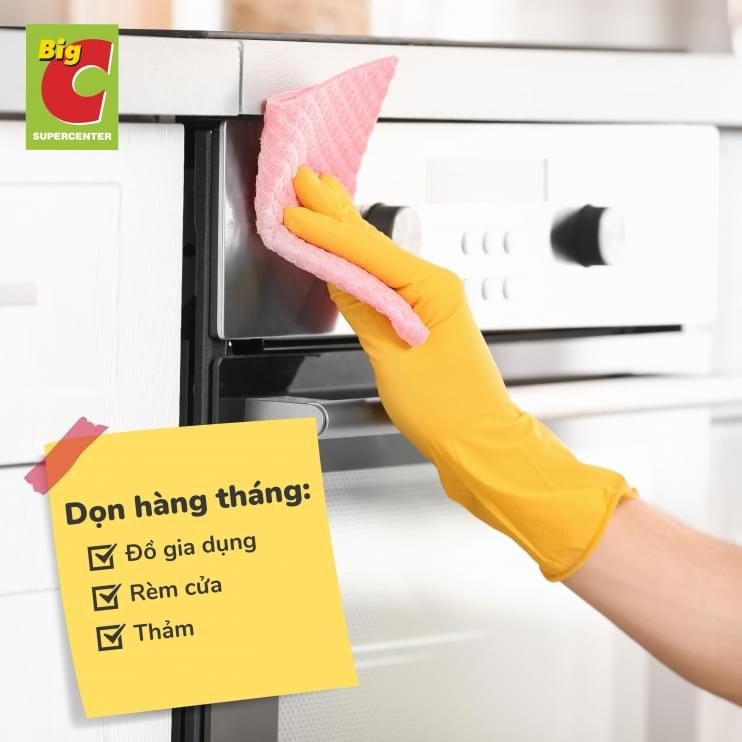 The curtain, fan wings
and
rugs need to be cleaned monthly as well.

If you have an achievable cleaning schedule and keeping up with it, you will save much more time than ever expected for this
festive
season.

And don't forget that Big C always has low and always low prices for cleaning products. Follow our updates about promotion and subscribe to receive newsletter.
---