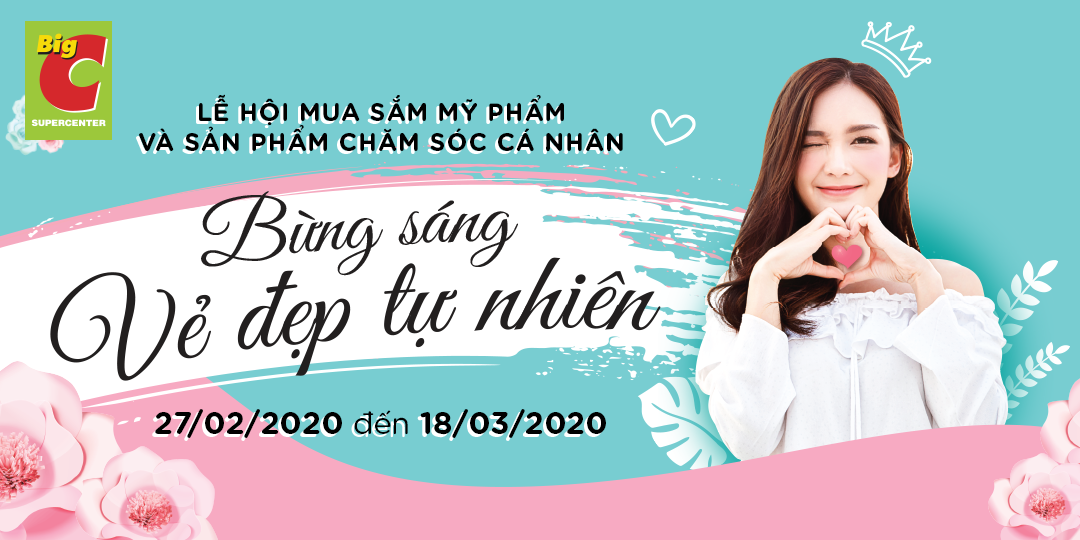 Brighten up your own beauty with Big C Beauty Fair 2020
Whether traditional or modern women, perhaps they always consider one thing is: Beauty. According to the opinion of women, being beautiful is an advantage. However, the old peoples said, "Goodness is better than beauty."

Indeed, the beauty outside may not last for years, but the beauty inside is forever. Women today always follow the standards of beauty, scared be judged. But they don't know, only when they are themselves, that's when they are most beautiful.

Let Big C Sister share with you the secret tips to help you shine from inside to outside with the companion of Unilever brand in the Beauty Fair season from 27th February to 18th March, 2020 at Big C nationwide.

Remember to follow the Big C Vietnam fanpage for the very attractive information about Big C's Beauty Fair!
---