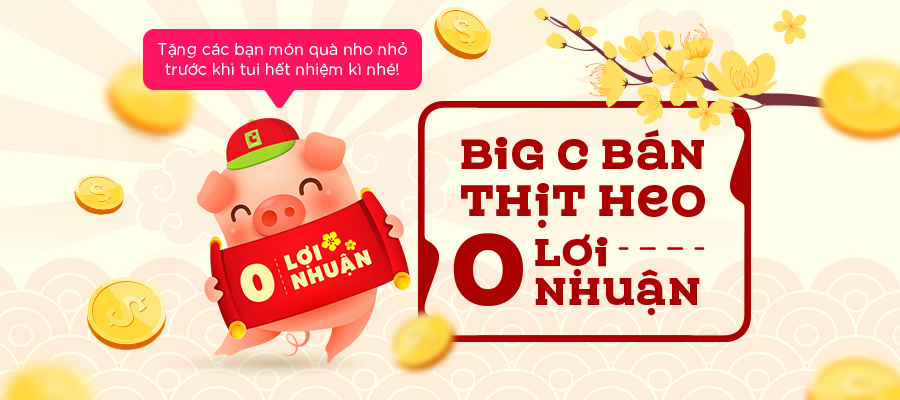 Big C to sell pork at zero profit from 28 December to Lunar New Year
Since June 2019, the prices of pork have been steadily rising, which has had tremendous effects on every average family's meal. This rise also affects other pork products, which puts an invisible pressure on not only large-scale manufacturers but also small-scale family businesses. Even worse, as the prices of these products skyrocket, it would be increasingly difficult to keep the prices stable.
Understanding consumers' concern about the rising price of pork, from 28 December to Lunar New Year, Big C commits to selling pork at zero profit in order to help bring forth a joyous Tet holiday to consumers. With relation to this announcement, Mrs. Nguyễn Thị Phương - Vice Director of Central Retail Group - comments: "Rising food prices in general and pork prices, in particular, have severely affected consumers, especially as Tet approaches when the need for pork also rises. As a measure to alleviate consumers' dilemma, we have decided to sell pork at zero profit in order that every family can have a fulfilling and joyous Tet."
Always committing to not only selling high-quality products to consumers at very reasonable prices but also promoting social values and development, Big C hopes to bring a happy and joyous Tet holiday to everyone through our zero-profit pork sale initiative.
---