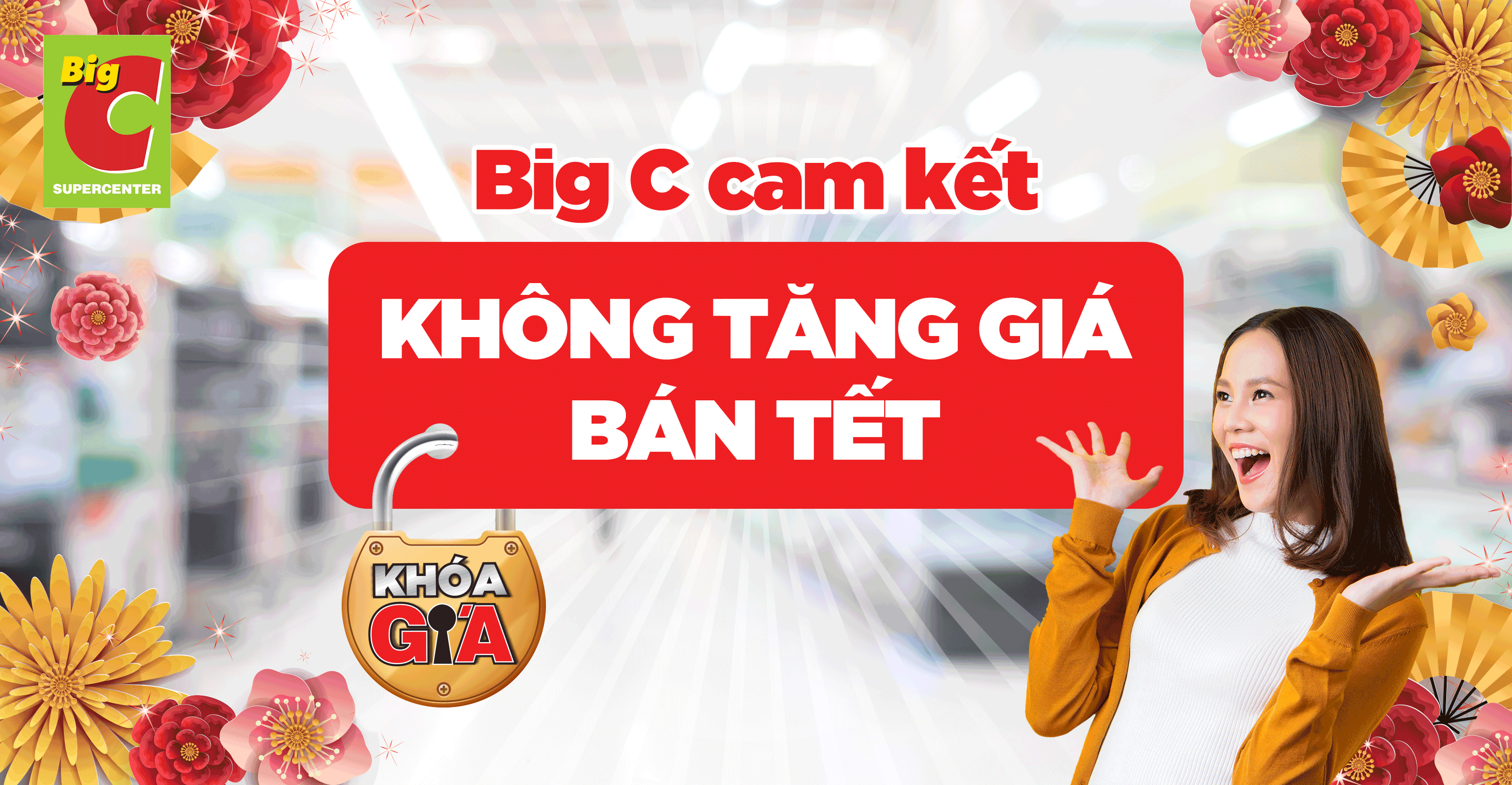 Big C "locks" the price for your New Year shopping
New Year is the time for celebration. Families are buying necessary products to prepare for the holidays. As the need of shopping goes up, the prices on items are increasing. To protect the benefits of customers, to give you the fullest and the most inexpensive shopping, Big C commits to "lock" the price during New Year celebration time (*).

For more details, Big C ensures not to increase selling prices from 27/12/2018 – 04/02/2019. Accordingly, you are "protected" from the New Year price "storm" as our prices are stable and competitive compared to the market.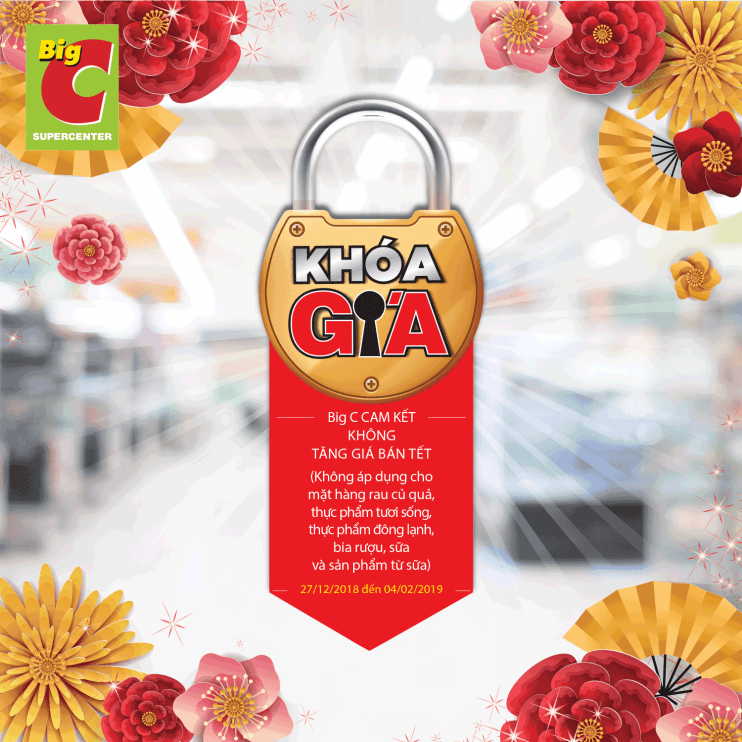 Accompanied with the commitment is the long-term campaign "Prices are always low" (low prices are always applied on necessary items), daily/ monthly promotions, Big Xu exclusive discounts.

Click here to discover all promotions that are currently available at your favorite store. Shop now as the time is running out!

(*) Notice: The "price lock" campaign does not apply on fresh food, frozen food, beer, wine, milk and diary products.
---