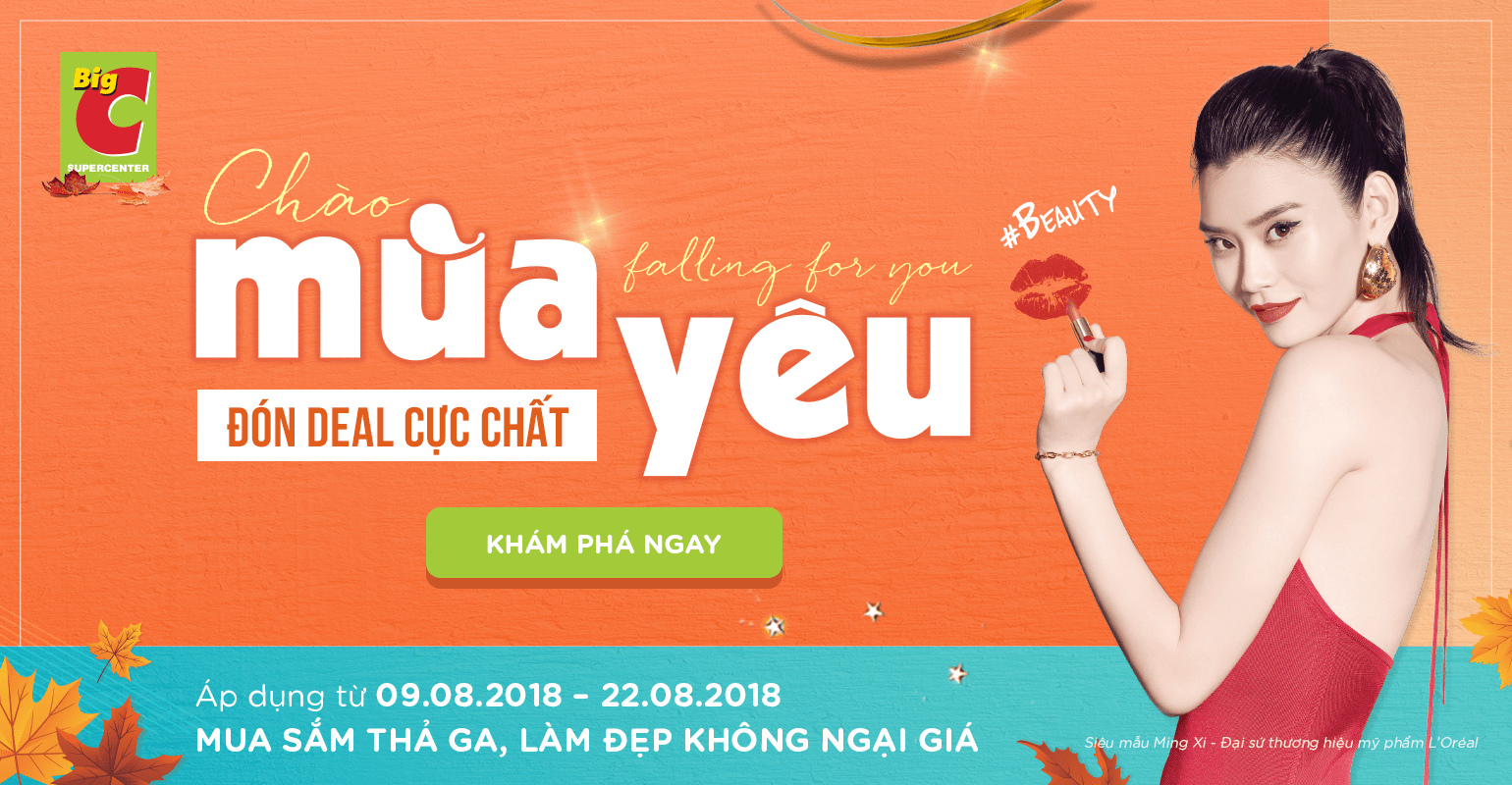 Beauty Fair – Falling for you is launched nationwide at Big C
>>> All the hottest promotions on health & beauty products are available at Big C nationwide. From 09 – 22/8, go to your nearest Big C to grab the best deals ever.
From August 9th to August 22nd, all Big C stores launch Beauty Fair- the exclusive promotions for Health and Beauty products. With all the best deals, it is more convenient than ever to treat yourself (and others) with a complete make-over.
Beauty Fair for your noticeable beauty
With this campaign, Big C customers are granted opportunities to buy authentic, high-quality beauty products. With various products classified into different shelf categories: "New Products", "Top 10 Products for Fall", etc., budget shopping is as easy as one glance.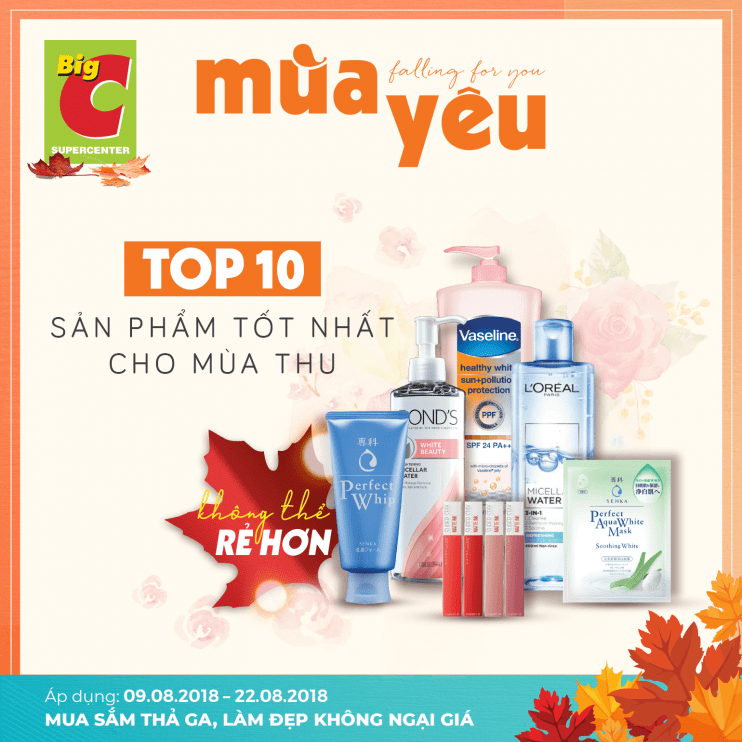 Beauty Fair for your soft skin in Autumn
When fall arrives, the crisp, dry air makes your skin dry and dehydrated. To tackle this, you should drink enough water. On top of that, providing extra moisture via face cream and masks are also advised. Sunscreen is absolutely a must as well!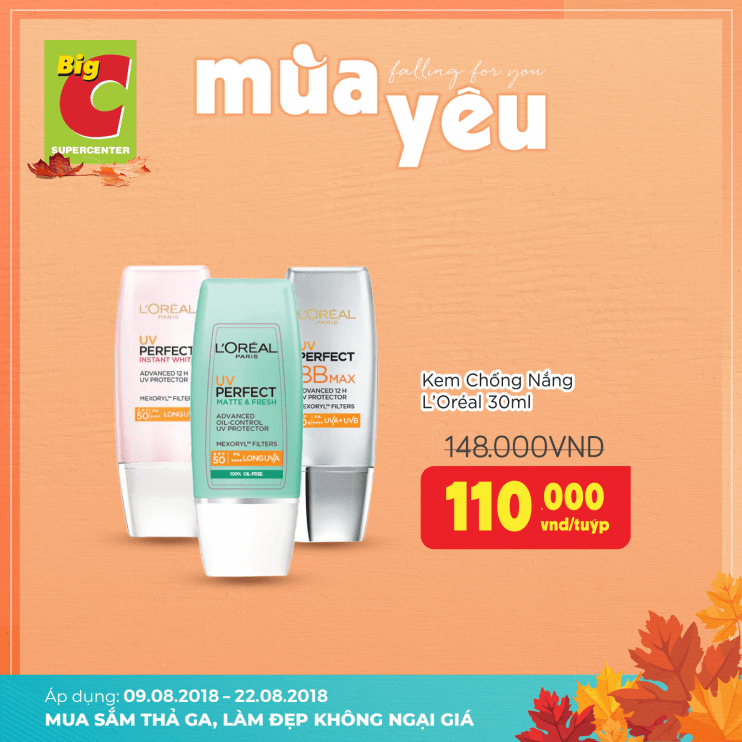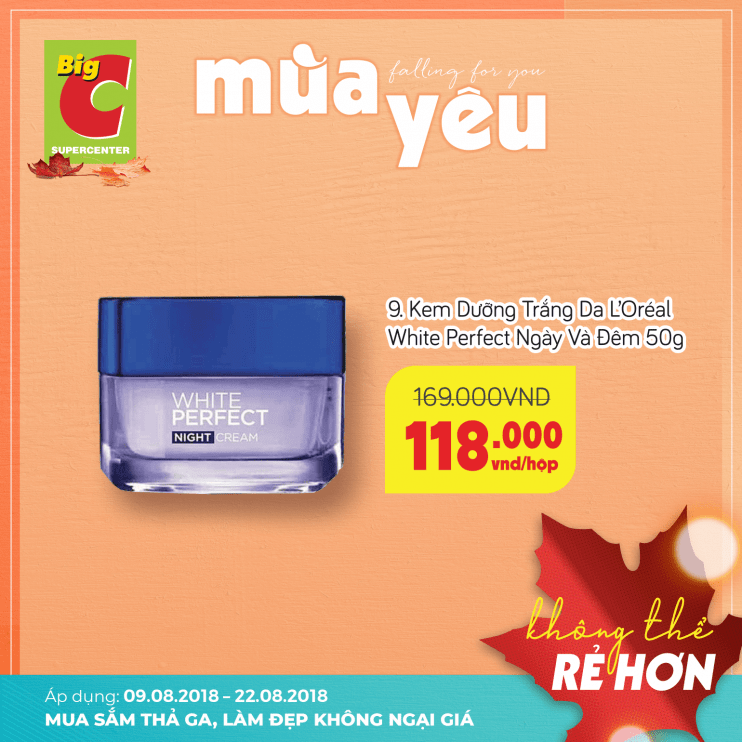 Beauty Fair for your mesmerizing makeup
Warm-tone makeup look will brighten yourself in any gloomy autumn day. This look can't be successful without a dark red lipstick, girls' must-have in the season. In addition, colors such as peach pink, bright red, cranberry pink or fresh pink help your teeth look whiter. With the huge deals from Big C's Beauty Fair, you can now buy lipsticks from reliable brands (such as L'oreal or Maybelline) for as many as you need without budget worries.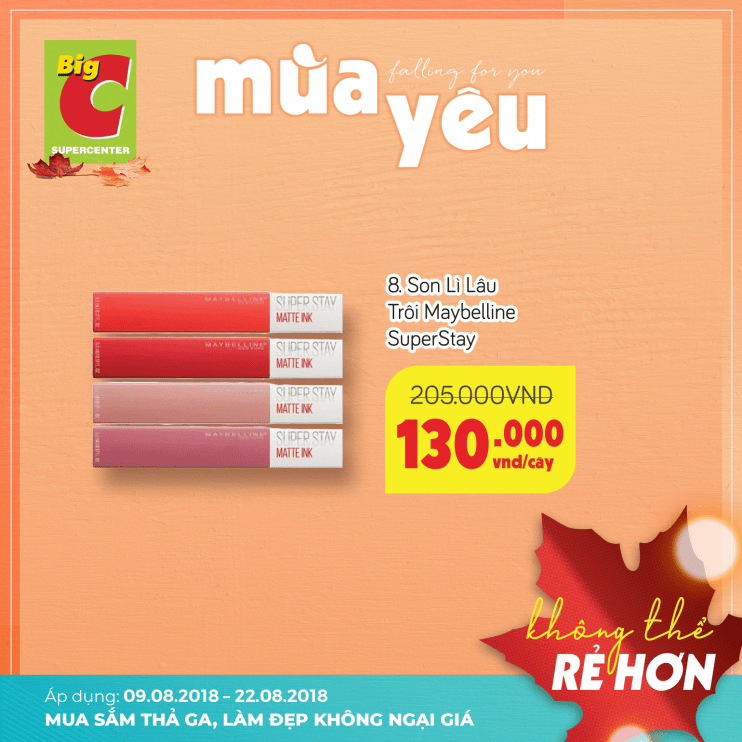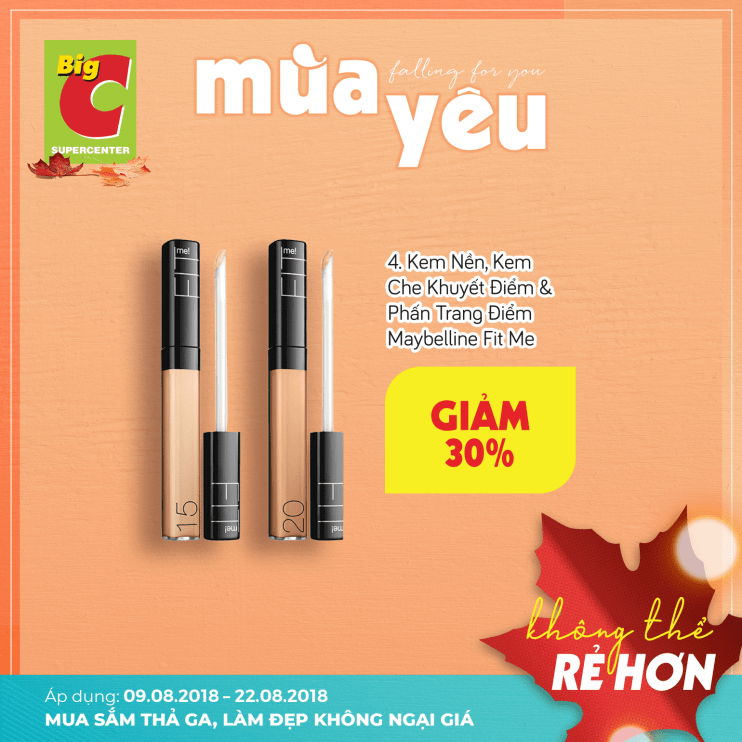 Finally, don't forget to pick yourself make-up removers and cleansers. A perfect makeup look goes hand in hand with a smooth, moisturized complexion.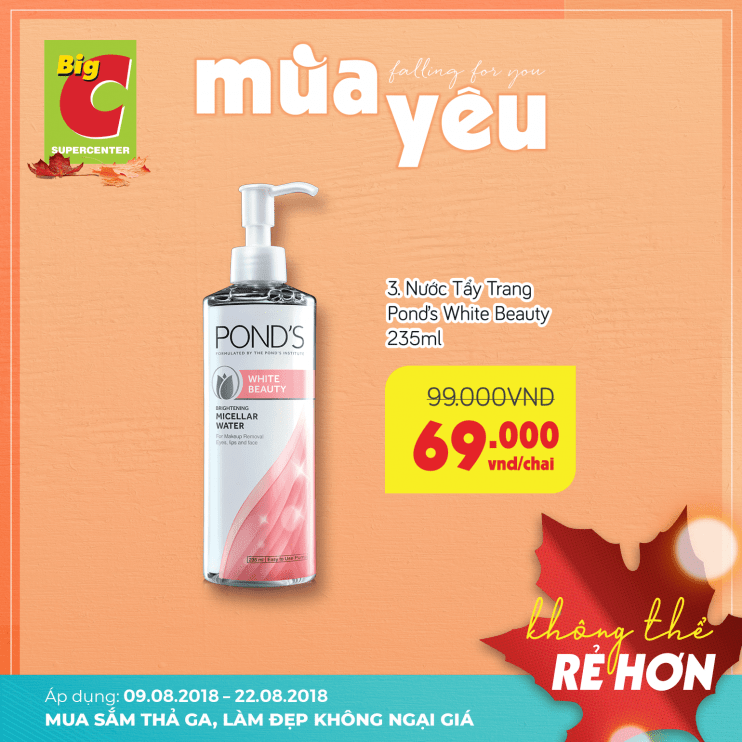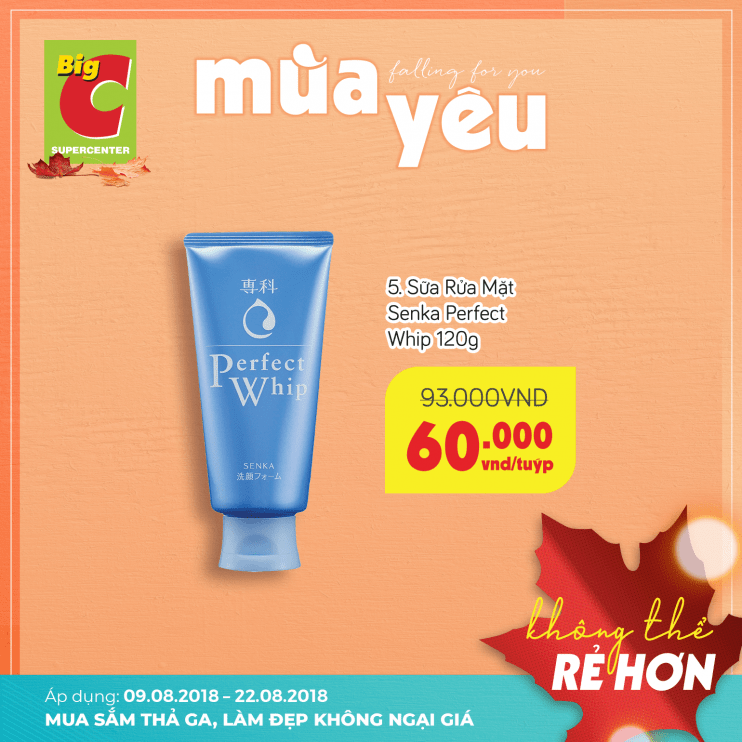 At Beauty Fair – Falling for you this Autumn, you can shop both your favorites and loads of top beauty products for your beloved ones.
>>> Click here to discover all hot Beauty Fair deals, available at your nearest Big C store.
---